When the weather starts to get colder, and your heating bill starts to get more expensive it can be difficult not to get miserable. That's usually me. I love long, sunny days and being able to go out without at least three layers on. This year, however, I've decided to make the most of it and spend my time getting excited about Christmas! The best bit is the lead up, right? So with one week to go, here are my top five tips to instantly get into the Christmas mood!
Baking/Gingerbread
One of the things that I get really excited about when I know that Christmas is on its way is my mum's baking. I know that it sounds clichéd, but the smell of her christmas spiced biscuits (because we're just too cool for your bog-standard gingerbread)
really
gets me in the festive mood. In fact, they're my Christmas morning breakfast of choice! Maybe that says a little more about me than her cooking, but there are certain foods that just let me know that Christmas is on its way. Rocky road - I'm also looking at you!
Onesies
I had always wanted a onesie, and in the past twelve months I have somehow ended up with two! They really are everything I dreamed they'd be and more - it makes me look a bit like a grown up baby, but when I end up in bed in the fetal position at 4 o'clock it can only improve the situation. No heating? No problem! I take every opportunity I can to pop one on over the colder months, and it's currently in the running for my Christmas Day outfit.
Fairy Lights
Of course most towns have the all-important 'turning on' of the town Christmas lights, but when it comes to around the house I find nothing cuter than some little fairy lights. Of course you can have these year round, but being a student this is as close as I get to Christmas decorations while I'm still at uni. Last year I even bought some festive fairy lights especially for the occasion to cheer myself up one day! I think they just add a little glow and warmth to a room, which is lovely to look at when it's freezing outside and you're nice and cosy.
Hot Chocolate
Whether I'm at home sipping out of my favourite mug, or out and about doing my Christmas shopping, there's nothing like stopping for a quick cuppa. I'm really not a big tea or coffee drinker, so hot chocolate is my cheeky treat to warm myself up. When I'm at home my weapon of choice is the
Galaxy Frothy Top Hot Chocolate
and I like to add little marshmallows and a bit of soy milk. I also love visiting cafés and stopping for a mug. The best I've had so far this year had to be at the German biergarten at Cabot Circus - there may have been a cheeky dash of Baileys in there too!
Christmas Songs
Don't pretend that you don't love these. It's not unknown to find me humming along to one of these catchy tunes in July... I do tend to try to reserve it for late November and December, though. This year I've been sticking to a couple of YouTube playlists to get into the festive groove, but some of my favourites include Fairytale of New York, White Christmas and a carol called 'Lo! He Comes' - it's not as well known, but we always used to sing it at my school carol service and it carries some great memories for me. There are too many to mention! The Michael Bublé Christmas album is a good'un, too!
How do you guys get yourselves into the Christmas spirit? Do you have any family traditions?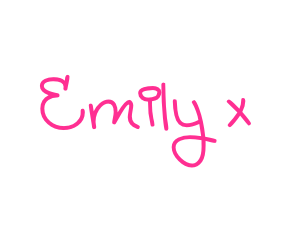 Bloglovin
•
Twitter
•
Facebook
•
YouTube