I've been wanting to do a Christmas party look for my blog, so when I got Mac's Cranberry eyeshadow a couple of weeks ago I knew that it was the perfect excuse. I remember seeing this shade across blogs and YouTube videos at Christmas time in previous years, so after consulting Pixiwoo's channel for a bit of inspiration I got crack-a-lacking!
This look is all about the eyes, so I started out by popping some black gel liner all over the lid as a base. This intensified the colour of Cranberry beautifully, but I soon learned that it's important to work quickly so that the liner doesn't dry. Once my eyeballs were looking nice and glittery I put some matte brown shadow (
Cork
from Mac) through the socket, and even added a little Smut by Mac in the outer corner. I think that this colour has been discontinued but it's a black with red shimmer through it. I finished off the eye look with a bit of black liquid liner on the top lashes and a glittery brown on my waterline for a softer look. I think these colours would best suit green or hazel eyes due to the pinky purpley tones, but would still look lovely on any eye colour. Finish with lashings of mascara.
The rest of my face is fairly minimalistic with a light application of
Nars Sheer Glow
foundation and a little bit of bronzer to contour the face. I also popped a tiny bit of liquid highlighter on my cheekbones and used a light dusting of my NYC colour wheel as a blush. For my lips I just swiped on some of my
Kiko Pencil Gloss
in a nude shade for some subtle colour. If you like a bit of a glossy lip, like me, then some clear gloss in the centre of the lip will also help to give you a fuller lip.
As for my nails, this was a little bit of a last minute decision. I actually filmed myself doing this makeup look (who wants to see a tutorial?) and didn't want to have bare nails for the video. First of all I pulled out
Exotic Liras
which was my absolute favourite last year, and as soon as I applied it I absolutely fell in love again. True reds don't always suit my hands, so something that's a bit more pinky is ideal. I put some of my No 7 nail glitter in silver over the top to make it a bit more Christmas-y and it went perfectly! I wish that the glitter would spread a little more evenly, but as of right now that would be my only criticism.
If you would like to see a full tutorial for this makeup look/see me struggling with my eyeshadow in video form then please leave a comment and let me know!
How do you like to do your makeup for Christmas parties?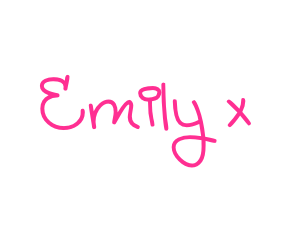 Bloglovin
•
Twitter
•
Facebook
•
YouTube