Above: Kett Creme Foundation in N1 and N5 before being blended
If there's one thing I like about the Kardashians, it's their makeup style. Sure, they all have perfect cheekbones anyway, but they don't seem to go anywhere without a bit of bronzer for an extra boost. Since can't all be blessed with the perfect bone structure, I thought that I'd try out a little cheat. Another well-loved figure that's quite new to the scene is Eurovision 2014's Conchita Wurst with her killer contoured cheekbones. If you've seen the well-known Kim Kardashian selfie (check it out
here
) then you'll know that she's a fan of using cream products to achieve a chiseled look. If you're a fan of Conchita then vamping this up will look great, too! My weapons of choice are the
Kett Cream Foundations
. Using cream products makes them easier to blend and therefore gives a much more natural gradient and finish.
I used a flat foundation brush first to put my highlighting shade on any part of the face I wanted to pop out or appear as if were protruding. Next I went in with a smaller foundation brush to work the darker shade into the areas where I wanted to create a shadow (the jawline, cheekbones, nose and temples). I wouldn't recommend using your fingers, as it can be tricky getting the product out of the pan and I find that I get more precision with a brush. It's also important when picking your shades to think about how obvious you want the effect to be; as a general rule don't go more than four shades up or down to keep it looking believable. After I was happy with my initial application it was time to blend. I used my Real Techniques Buffing Brush which worked perfectly. I also applied a thin layer of foundation afterwards which really helped to create a smooth finish and acts as an easier canvas to put any more makeup on top.
Well, I might not look like a Kardashian (or Conchita for that matter!) but I was really pleased with the effect. The process was actually really simple, and it's always nice to avoid using so much powder when my skin gets a little dried over winter! Plus cream products are so easy to blend, that I think once you've gone through the technique once it would be really quick to do it again. The Kett foundations also worked really nicely, and I have both shades in a handy palette which makes it perfect for convenient travel. My only criticism of the product itself is that in the cold it needs to warm up a bit before you're able to transfer enough onto the brush. I'll definitely be going for this method of contouring next time I go out!
Do you like the Kardashians? What's your favourite way to contour?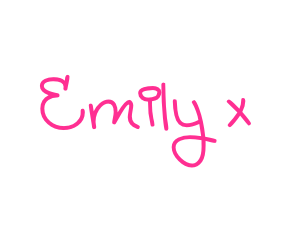 Bloglovin
•
Twitter
•
Facebook
•
YouTube