When I need some inspiration, whether it be for party makeup or dinner recipes,
Pinterest
is usually the first (and most often the only) place that I go. Pretty pictures really have a way of giving you some great ideas and making you want to get out there and try them, which is why I've decided to start a new 'series'. I won't be doing one of these every week, but from time to time I will be pulling a picture from Pinterest and recreating my take on the look, be it makeup or nails.
The Inspiration
Image source:
Pinterest
Colours used (left to right): Rock the Boat, No More Film, Panda Pandamonium (discontinued), Blanc
My nail dotting tool
For my first Pinspiration project I've chosen this cute pastel polish with a floral design as an accent. I absolutely loved how simple this looked to do, and as I have recently purchased a nail dotting tool I was keen to give it a go.
I decided to change the colour scheme a little from the image that I'm working from. I think that I would have preferred to use a green base, but I went for
Rock the Boat by Essie
instead, which is a pale, shimmery blue. Like on the image the next thing that I did was to create the purple dots using
No More Film by Essie
. This went fairly well, although I definitely still haven't quite got the hang of using the dotting tool yet! For the lighter pink dots I used OPI Panda-monium Pink which went a little gloopy, but once that had dried I finished off the centre of the flower in white with
Essie Blanc
. The only products I used that I haven't photographed were my base and top coats which were
Dr LeWinns Renunail Nail Strengthener*
and
Essie Super Duper Top Coat
.
Overall I'm pretty pleased with what I came up with. It was a lot of fun to do, it's just a shame that there's a little bubbling on a couple of my nails where a layer didn't dry properly. For a first effort at nail art, I don't think that it's too bad though! As for the look itself I really like the pastels, plus they're really on trend this season. There were also times I felt like the flowers were a little 'cutesey' for my style and I found it a little tough branching out from the deeper tones that I usually associate with autumn. I definitely think that when I repaint my nails I'll go for something a little darker and more traditionally autumn-y.
I hope that you guys have enjoyed this post, and if you have any Pinterest pictures that you think I should try to recreate next then be sure to send me a link! Also feel free to check out my
Pinterest boards
if you want to see more of the sort of style that I like - I pin everything from hair, makeup and nails to home decor inspiration.
Do you ever use Pinterest for ideas? What do you think of this nail art?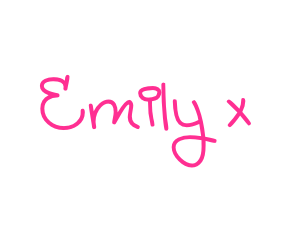 Bloglovin
•
Twitter
•
Facebook
•
YouTube