Can you believe that we're half way through the
SO Project
already? Well, here we are at week five talking all about blush. So, let's not dilly dally and get on with it!
What
Blush or blusher is the traditionally red-coloured powder that is applied to the cheeks to add more colour to the face. Blush is a sure way to add some life to a look or balance it out. Luckily the product has come along somewhat from the days of plain old rouge. Today you can buy blushes in a variety of colours and textures to suit anybody! Some people tend not to bother with blush, and I used to be the same, but now I feel even more pasty if I'm wearing a skin base and don't put any on, even with my naturally rosy cheeks! Of course it's up to you, but if you want to go all out, blush helps to add dimension and colour to the face and really finishes off a look, in my opinion.
Choosing Your Blush
With so much choice on the market, it can sometimes be difficult to find a blush that suits you. I tend to go for the rule that your blush should match the colour group of your lipstick - none of this 'pick a blush that matches the colour your cheeks go when you pinch them'. You can wear any colour you like! Although personally, I tend to think that pinks and corals suit people best, purplish and more brownish tones can be good too depending on the tone of the product and your skin. So, I'll leave the shade up to you, but allow me to give you a little more guidance on textures.
Powder
This is your bog standard blush. It is best applied with some sort of brush and will usually come in a pan. The finish can be matte or illuminating, or even glittery. Personally I like a bit of a sheen but tend to shy away from glitter - I love a blush that'll naturally add a bit of iridescence and highlight.
Cream
These blushes are much more blendable than their powder partners. Cream can add a beautiful, healthy glow to skin and is a personal favourite of mine.
Cheek Tint
Almost forgot this one... this applies a little like a serum which you dot on your cheeks and blend out. You then feel like you're not wearing anything, but are left with a very natural looking tint as the name would suggest. Benefit are very well known for doing a couple of these.
Lipstick
An old trick, but a goodun in those 'emergency' situations. Your grandmothers may have used to do this, but I still don't see the problem with dabbing a bit of lipstick on your finger and blending it over your cheeks. I'm not sure how my skin would feel if I were to do this all of the time, but hey, if Pot Rouges can be used on lips as well as cheeks, then why not try it in reverse?
Application
This is where things could get controversial. Most people think that blush (whether it be cream or powder) should be applied to the apple of the cheek - that's the bit that goes all chubby and squidgy when you smile. This may be endorsed by many makeup artists, and I know that there are no
rules
to makeup, but there isn't much logic behind this idea. If you want your blush to look natural, particularly if you're older, apply your blush with a straight face right on the cheekbone from around below where your pupil is and blend it up the cheekbone toward your temple. This is where I find that it adds the most lift to the face while still looking natural (thanks
Wayne Goss
for helping me to figure that one out). If you do apply your blush to the apple of your cheek, when you stop smiling then your blush will drop and actually instantly age you (placing blush low down on the face is a technique used by stage makeup artists to make you look older). I like to use the
Real Techniques Contour Brush
for my blush application, or another small headed brush (a synthetic one for cream blushes). Please also remember to apply cream blush on top of your foundation but before you apply any powder products: cream on cream, it will not apply nicely on top of powder!
Tried and Tested
I'm really not sure how many blushes I've tried in my time... quite a few I think, but I definitely have brands I really like and some other brands that I wasn't so impressed with. Here are some of the ones that jump to mind and what I thought of them in a nutshell.
That's it from me for this week. If you haven't tried blush before, I would seriously recommend giving it a go some time - you may just like what you see!
What's your favourite blush?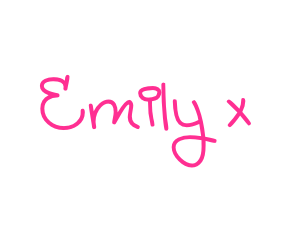 Bloglovin
•
Twitter
•
Facebook
•
YouTube
P.S. Have you entered my 100 follower international giveaway? You can win a range of gorgeous makeup goodies until September 29th!