Welcome to week four of
The SO Project
! This week we'll be talking about bronzers. I have to admit that bronzer is not an item of makeup that I use religiously, and so my list of 'tried and tested' products is fairly limited. I do have a little bit of know how on bronzing, though, and thought that I'd expand this post to talk a bit about contouring, too.
What and How
Bronzer, as the name may suggest, is a product that is used to make your skintone a little darker. Most people choose to do this by using an all-purpose bronzer that will suit a range of skintone. Bronzers come in a range of finishes and price ranges, but my top tip for an all-purpose bronzer would be to pick something matte (shimmer
can
look tacky and unnatural). For actual bronzer I also tend to use a powder product, this is best applied with a fluffy powder brush or stippling brush over foundation or setting powder. You can, however, use a range of products to create the range of looks that people often try to acheive with bronzer. Before I expand on this, here are a few of the tricks that you may want to try with your bronzer:
Sunkissed Look - with this look you're going to want to create the illusion of having caught a bit of sun. For this you're best off applying your product across any of the surfaces of skin that are most likely to be hit by the sun. This includes your nose, your forehead, the tops of your cheeks and your chest. Be sure to blend this in and maybe even add a little reddish tinge of blush on top to make it look more authentic.
Contoured Look - Think Kim Kardashian. We're talking chiseled cheek bones, angular chins and skinny noses. This is actually a really difficult technique to master properly. I prefer to use cream foundation (around three shades too dark for me) to do this so that it blends out more easily. The main areas people tend to contour are under the cheekbones, the forehead, the jawline and the nose. Just remember you want your contour to be wherever shadow would naturally hit to make your face look thinner.
Darker Skintone - This literally just means mimicking a darker skin tone and is better off done with a foundation, but don't go too dark! Two skintones darker maximum. Remember to cover any skin that is exposed; neck, chest, ears - the lot.
Tried and Tested
As I previously mentioned, I'm not hugely experienced in trying out various bronzers, but when it comes to contouring and mimicking a darker skintone I have a little more know-how.
Foundation
- Being as pale as I am, sometimes faking a darker skintone is a necessity rather than an option. Foundation can create a pretty natural look for this, provided that you follow my tips above and be sure to blend and set properly so that your foundation doesn't wear off and leave you with pale patches. Be sure not to go too dark, or else you could end up looking more orange.
Kett Cream Foundation
- I was introduced to this product by Wayne Goss, and while I'm not a huge fan of using this as a foundation, but I do love it for contouring. I also use the lighter version as a highlighter or conealer (depending on which shade of foundation I'm using).
Benefit Hoola Bronzer
- Admittedly this is the only
actual
bronzer that I have used, but the fact that I have repurchased it speaks for itself. I love the fact that it's matte and a little goes a long way with this, so it'll last you for a while and work well for light through medium skintones.
What are your top bronzing tips?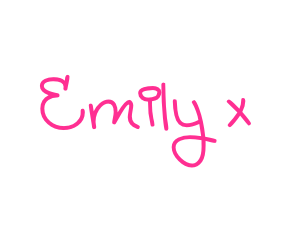 Bloglovin
•
Twitter
•
Facebook
•
YouTube
P.S. Have you entered my 100 follower international giveaway? You can win a range of gorgeous makeup goodies until September 29th!