Welcome, once again, to the SO Project! We're on week two now and today I'll be telling you all about concealer. If you need cluing in on what the SO Project actually is, then have a quick read of my
introduction post
. FOr me concealer is one of the best items of makeup. A bit of mascara and a dab of concealer can make a world of a difference, especially if you know how to use it properly! In fact, with the right techniques you may not even need foundation at all! Have a read and see why concealer is so useful.
The Basics of Concealing
Concealer is essentially designed to do just what the name suggests; conceal any imperfections whether they be spots, blemishes or discolouration. The types of concealer you can get on the market, however, are numerous. The main types are fluid consistencies, solid/creamier types and even powders. In my personal experience the fluids tend to be better for covering areas of redness or discolouration, whilst the more solid types are better for covering small areas such as spots or blemishes.
Concealers should always be placed over the top of foundation (the foundation will cover some discolouration by itself). To cover larger areas, a foundation brush should be used to help spread the product and blend it, whilst a smaller concealing brush is perfect for pin-point concealing. It is also important that you concealer matches the colour of your foundation - anything too dark will just make your face mucky and anything too light will highlight your imperfections rather than cover them! It is also a very good idea to set your concealer with some powder - be sure to press the powder onto the skin so that you don't wipe away all of your hard work!
Using Concealer to... Colour Correct
It is also worth noting that within the concealer family you can also buy
correctors
which come in different colours to counteract different tones of discolouration. For example, to cover your under-eye circles a lot of brands do a colour corrector with a peachy undertone to counteract the blue/purple. I haven't used one of these in a very long time, but my favourite that I've used is the
Bobbi Brown Corrector
due to its creamy texture which made it easy to blend. You can get other shades of corrector, such as green to counteract redness, but personally I prefer to do this with my foundation and regular concealer. You should layer up your corrector with some concealer on top so that your imperfections are completely undetectable!
Image courtesy of
weheartit.com
Using Conealer to... Highlight
Another way to use you concealer which everybody seems to be getting into right now (thanks to Kim Kardashian) is highlighting. Opting to use concealer (or even foundation) for your highlighting is a lovely, natural option. If you're not sure what highlighting is, it is basically using makeup to create the illusion of a really impressive bone structure! It works by putting concealer (or foundation) a couple of tones lighter than your main foundation on certain areas of the face to make them appear to 'stand out' more, giving the face more dimension and bringing more light to it, too. The main places to do this are:
The brow bone - That's the bone you can feel just under your brows (duh!).
The Under-eye 'V' area - Follow the line down from the corner of your eye that runs parellel with the bridge of your nose. Stop this line when you hit the cheekbone and then follow the natural line of your cheekbone. This is your outline, and the inside of this shape can be 'coloured in' with concealer, too.
The centre of the bridge of the nose - Avoid the very tip of your nose and carry the line up a little onto your forehead too (a couple of lines of concealer can be added just over your brows to bring even more light to your face!)
A bit on the chin - Easy there, tiger, you don't want to add so much that you look like a shine-ball!
My weapons of choice for this technique are either
Kett Creme Foundation
(highly pigmented, therefore perfect for concealing, or in this case, highlighting) or
Collection 2000 Lasting Perfection Concealer
(my regular go-to concealer of choice). If I am using Kett I will put it on underneath my foundation, so that as I buff my foundation into the skin it helps to blend the highlight in even more. If I am using my Collection 2000 concealer I will tend to place this on top of my foundation due to its fluid consistency which makes it easy to blend in seamlessly. If you really want to amp up the chiseled cheekbone look then you may want to pair up your highlighting skills with some contouring, but I will talk more about this in
Week Four: Bronzing
!
Tried and tested...
Looking back, concealer is one item that I don't feel as though I've explored the market as much as I could do... I blame it on the hard=to-shop-for pale skin. Anyhow, here are a list of the concealers that I
have
tried and what I thought of them:
I think that's just about it from me! I hope that this will help some of you to see the purposes of concealer that go beyond the obvious. If you have any questions on anything in this post then please feel free to leave a comment or
tweet me
.
More of the SO Project:
Do you have any extra uses/techniques for your concealer?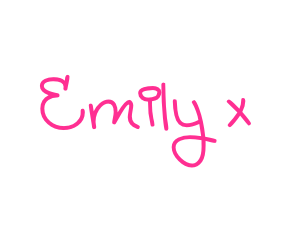 Bloglovin
•
Twitter
•
Facebook
•
YouTube