For those of you who are currently university students, freshers week may only just be beginning and for others it will be coming to an end. Either way, I'm sure that you'll be having a lot of nights out ahead of you in the coming months. When you do wake up from a good night out, your face might be telling a totally different story so it's good to have a few staple products on hand so that you can look yourself when you go off to your lectures.
Tinted Moisturiser
- When I'm feeling a little worse for wear I'm often blessed with what I refer to as my 'hangover face'. Sounds lovely, right? This generally consists of dry skin that looks flushed but is somehow also nice and pale. To conquer this and make my skin feel a little better I like to boost my skin's moisture by following my regular skincare routine with some tinted moisturiser. The
Laura Mercer Oil-Free Tinted Moisturiser
is an excellent choice as it adds a nice bit of coverage while still feeling very light. BB creams may be good for those of you who like them, too.
Lip Balm
- To complement that lovely, dehydrated feelings our lips often go a bit sore when we've had too much to drink. To sort this out make sure that you carry a lip balm around with you. I like to use a
tinted Nivea one
as it adds a bit of colour to my otherwise lifeless face. If you can be bothered a little bit of blush will perk up the complexion too.
Concealer
- Under-eye bags and spots that didn't exist yesterday rearing their ugly heads. Another lovable feature of the dreaded hangover face. A bit of concealer will help to sort that right out, but try to make sure it's blended in properly. I like to use the
Collection 2000 Lasting Perfection Concealer
because it's fluid which works well on skin when it's dry.
Dry Shampoo
- Not strictly to do with the face, but when those extra few minutes of sleep make all of the difference and you feel like you can get away with it, dry shampoo will mask some of that sticky-smoky-club smell and make your hair look a little more fresh. When given the choice, I would always pick a proper wash, though. It'll make you feel so much better!
Perfume
- After a good wash and a very good spritz of deodorant, it's a good idea to keep your perfume of choice on you. Your body is likely to try and sweat out some of the toxins from the drink that you have consumed and so if you're in for a long day and won't necessarily have time to top up the deodorant, your signature scent should help to cover that up nicely.
Mints
- I'm trusting that you'll have brushed your teeth well in the morning, but alcohol breath has a nasty habit of creeping up on you when you least expect it. For this it's a good idea to carry around some mints. I'm really loving smints at the moment as they just feel so cool which can be a blessing if you're feeling a bit hungover and stuffy. Chewing gum can be a good choice too, but then you have to worry about getting rid of it, and chewing gum in a lesson can look quite rude in my opinion.
Water
- This goes without saying - the only way to beat that hangover is to rehydrate yourself, so ditch that latte make sure that you're drinking plenty of this good stuff. Carry a bottle with you all day and make sure you refill it at least a few times.
I hope that this post will help some of you freshers out there, and some of the older ones of you. Remember kids - drink responsibly!
What tips do you follow to look and feel better when you're a little worse for wear?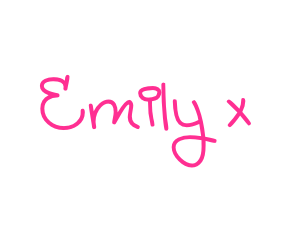 Bloglovin
•
Twitter
•
Facebook
•
YouTube