I have been wanting to do this review for a pretty long time, but always managed to talk myself out of it. This is a product that has been very widely reviewed across various beauty blogs, so what can I bring to the table? It was on a recent Bbloggers Chat that I was reminded of one of the reasons that I decided to start my blog in the first place. I want to share products that I love with you, whether you may have read about them before or not - no two people will ever react to a product in exactly the same way, and so I decided to give one of my favourite ever beauty products its very own post to share with you guys.
I first came across the
Bioderma Crealine H2O Micelle Solution
when Lisa Eldridge mentioned it as her go-to makeup remover in one of her makeup videos. It took me a few months to finally get around to ordering it, but when I did it was love at first swipe. This cleansing water is designed to be applied over a dry face on a cotton wool pad to help to cleanse and remove traces of dirt and makeup. Some people even choose to use this in place of any other cleansers.
Personally, I use this once a day as I am getting ready for bed. I usually use around three cotton rounds soaked in the product on a full face of makeup to get my face looking pretty much naked. Of course after this there are still tiny traces of makeup that I may have missed, so this is when I move onto my regular cleanser with a hot cloth. It would be easy to use Bioderma alone to remove all of your makeup as it does it so easily. Even waterproof mascara doesn't stand a chance against this fella! I have tried used Bioderma as a standalone cleanser before, and for emergencies it works fine, but I've found that unless I use something a little more creamy on my face afterward my skin can get rather dry and irritated.
Overall this product is definitely a lifesaver, I am yet to find anything that even comes close to competing with its ability to quickly and effectively remove makeup. In terms of cleansing, however, I would recommend sticking to your favourite.
What's your favourite makeup remover?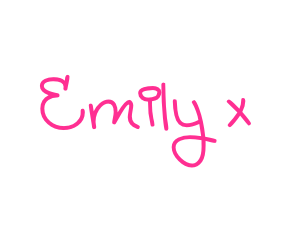 Bloglovin
•
Twitter
•
Facebook
•
YouTube
P.S. Have you entered my 100 follower international giveaway? You can win a range of gorgeous makeup goodies until September 29th!