If you've followed my blog for a while, you may have noticed that I have reached a pretty important milestone recently. 100 followers may not seem like a huge deal to some more established bloggers, but the fact that so many people have liked my blog enough to click on that 'follow' button is pretty humbling! Over the past few weeks I've also got chatting to a lot of other beauty bloggers and so I decided that it's time that I give a little something back to the community!



Rules
Sorry to be a bore, but these rules are in place so that the competition is fair and we don't fall out, because that wouldn't be any fun now, would it?
You must follow me on GFC or Bloglovin' publically - this may involve setting up a Bloglovin' account if you do not already have one. If you follow me anonymously and I cannot verify that you can follow me, I will have to forfeit your place as winner
Please be sure to check the e-mail that you provide regularly
I will contact the winner by e-mail on 29th September - if after contacting the winner I do not hear from them within 48 hours then I will choose a new winner
The prizes
All prizes are makeup items and are products that I have tried and tested myself. These are my favourites that I think will suit girls with a range of skintones and tastes who like makeup, which since you are reading my blog, I assume you do.
Makeup Forever Aqua Eyes Pencil in 'gold' - This is a gorgeous, multitasking product and you can read my full review here.
Crown Pro Blending Crease Brush - another fantastically versatile item that I could not be without, it's very similar to the Mac 117 and is probably my 'desert island' brush (not that I'd be worrying about makeup brushes if I was stuck on a desert island)
Pink Z Palette - I have mentioned these in a post before because they are so useful - these magnetic palettes allow you to secure pans of any size from any brand which will not only save you money, but allow you to create your own versatile and unique palettes
a Rafflecopter giveaway
I hope that you guys like the look of the prizes and will enter! Remember, this is an international giveaway so
anyone
can enter! I will be running this giveaway for three weeks and will contact the winner when the competition closes (September 29th). If I do not hear from the winner within 48 hours I will choose a new winner and contact them!
Thanks so much to all of my followers who have been so lovely to me over the past few months!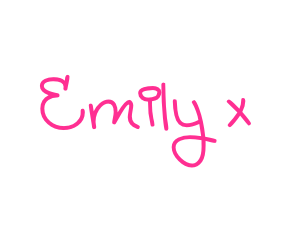 Bloglovin
•
Twitter
•
Facebook
•
YouTube