Jewel tones are very on trend, and glitter liner is a really easy way to translate this into a makeup look. Usually sticking to neutrals myself, it's always fun when I find a creative look that is wearable, too! I also think that this would be a great look to wear to Christmas parties which (believe it or not) many of you will be starting to think about very soon. I've been meaning to get around to showing you guys how to do this for a while, so I hope that you enjoy it!
You will need:
Pigment (in a colour of your choice) - I'm using one of my Naked Pigments but brands such as Mac or Barry M also make their own.
Mixing Medium - I used the Naked Eyeshadow Primer
Liner brush - something small works best
Tape (optional) - this will be a guideline for your flick
01
It's a good idea to start off with a nice, clean, naked eye. I would definitely do this before you apply any face makeup. Apply any eye primer or other eye makeup you want to wear now.
02
Now you're going to want to mix up your liner. I used to do this by spraying some evian facial spray (fancy water) onto my makeup brush and then dip it in pigment, but with this technique your makeup will not last for long. I recently got the
Naked Eyeshadow Primer
which also works as a mixing medium. I mixed this on the back of my hand with some pigment until I reached the desired consistency. If you have a mixing palette this would definitely be preferably to the back of your hand...
03
Right. So let's actually start applying this thing. Look straight ahead into your mirror and with both eyes open, apply your coloured liner from the centre of the eye (the centre of your pupil) to the outer corner and stop. I always do this in more than one go as I find it near-impossible to do in one smooth line. Once you've done this repeat on the other eye - this will help to keep both eyes even. This will be your thickest section of your liner.
04
You now need to place a piece of tape running from you lower lashes that follows the angle of your lower lash line upwards towards the temple. This is your guideline for your flick. Start to draw a line from where you want the outer-most part of your flick to be, running the colour along the tape until it joins with the edge of where your colour is already. Now join this outer-most point with the centre of your eye (where you first started to apply the colour). Make sure that there are no gaps and the top of the line is smoooth. When you're happy with both eyes you can remove the tape.
05
You now need to run the colour in a very thin line from the inner corner of your eye to the centre of your eye. Your liner might be finished, but you may notice that you now have a lovely load of glitter under your eye and in your eyelashes. Use a fluffy powder brush to clear any of this up before starting on the rest of your face makeup. Follow up by applying lashings of mascara and you're good to go!
Of course the colour range that you can do this with is endless! Plus, once you've got the hang of it it's really not that hard. I hope that you enjoyed that little DIY, and if you you would like to see some more of these then please let me know!
Would you wear a bold, coloured liner look like this?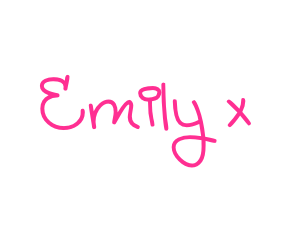 Bloglovin
•
Twitter
•
Facebook
•
YouTube
P.S. Have you entered my 100 follower international giveaway? You can win a range of gorgeous makeup goodies until September 29th!