If you follow me on
Instagram
you will know full well that a couple of weeks ago I went off to the good old US of A for a family holiday. I absolutely love America and actually used to live there for a little while when I was younger so I always get nostalgic over certain things when I visit again. This time my mum, dad and I went to Florida - we had such an amazing time and I have a few lifestyle pictures that I'll be sure to share with you later. For now, though, I just want to share with you the beauty goodies that I'd been saving up for for ages!
This trip to the states was my first since my makeup addiction began, so this was a fantastic opportunity for me to get my hands on some of my favourite makeup at cheaper prices and some makeup that I hadn't yet had a chance to try. One of my first stops was CVS - an American drugstore, but much better stocked with inexpensive makeup and beauty products than any English equivalents. This was where I picked up a couple of the things that I forgot to photograph;
Maybelline Falsies Mascara
(an old favourite) and Wet n Wild's
Cover All Coverstick
($2 but really not that impressive). As I ran out of body moisturiser almost as soon as I arrived I also picked up the my
Burts Bees Baby Bee Original Nourishing Lotion
. I was drawn to this as it was fragrance-free, alcohol and paraben-free and it didn't break the bank! I'm so pleased with this lovely, light lotion so far. I couldn't leave CVS without picking up a
Revlon ColorBurst Lip Butter
in Sorbet (see swatches below), as I had never tried one before. I haven't worn this out but love the formulation and glossy finish.
Swatches taken in natural daylight. Top: Revlon ColorBurst Lip Butter in Sorbet, bottom: YSL Rouge Volupte High Shine Lipstick in Raspberry Shine.
One of our (well, mine and my mum's) favourite holiday passtimes was visiting various malls and outlet stores. I was particularly excited to visit Sephora and so picked up quite a few things there. My main purchase there was
Nars Sheer Glow Foundation
. I have a full
review
on this because it's my favourite foundation to date, but I've been out of it for a few months now. The
YSL Rouge Volupte Sheer Candy Lipstick
in Tasty Raspberry was also a luxurious addition to my makeup collection, but I was lucky enough to be given this as a present by my mum! As you can see it's a fairly sheer lipstick but I love the gorgeous, natural sheen that it gives to the lips. I also picked up the
Sephora Nail Art Set
here which I'm really looking forward to trying out - I'm currently a bit of a nail art noob. The little vanilla roll-up deodorant (bottom centre of the picture) was also a Sephora purchase. I love the scent of this and it's free of all sorts of nasties, I really love it so far!
Other stores we visited at the malls included department stores such as Nordstrom and the Cosmetics Company. I bought quite a few things from the Cosmetics Company, as although they have branches in the UK, the ones in the US were so well-stocked and well priced! I picked up the
Estee Lauder Verite Light Lotion Cleanser
for a price that was too good to turn down (this used to be a favourite, but I'm always switching up my routine) and the
Origins Clear Improvement
face mask. I've never owned a proper face mask before, and with my grumpy skin I thought that it was high time I tried one. I'm really impressed so far and am pretty sure with just two uses that my skin has got a lot better - although maybe the Florida sunshine should take some credit for that, too! When we were in Nordstrom I also made sure that I picked up some
Laura Mercier Oil-Free Tinted Moisturiser
. This used to be my favourite foundation and I haven't had a tinted moisturiser that I've liked in my collection since. In this case absence has most certainly made my heart grow fonder! A cheaper price definitely sweetened me up, too.
All swatches taken in natural sunlight. Shades clockwise from top-left: Nails Inc Star Magnet in Shaftsbury Avenue, Essie Blanc, Essie Fishnet Stockings, Essie No More Film.
I felt as though this post needed its own nail polish section, as I collected quite a few throughout my trip. I actually forgot to photograph
Essie No Place Like Chrome
but will add a swatch when I can. The Essie polishes above were purchased either in CVS or Target (I had to look
everywhere
for
Blanc
- I'd been wanting a white polish for ages). I was looking for some autumn shades, and
Essie Fishnet Stockings
just epitomizes the perfect autumn/winter shade for me. I can't wait to wear this when it get a little colder.
Essie No More Film
is a gorgeous deep purple that almost manages to be bright at the same time. The polish that I'm really excited about, though, is the
Nails Inc Star Magnet
in Shaftsbry Avenue. I was interested in trying a magnetic polish, and since these were on offer in Sephora for $6 I decided to go for this gorgeous deep green/blue. The effect is absolutely beautiful and I like it a lot more than I thought I would - I'm definitely kicking myself for not picking up more shades now!
That may be all of the beauty products that I picked up from Florida, but I have lots of holidays snaps and a few other purchases that I may share with you later. If you're interested in seeing them then please let me know, and also let me know if you have any more questions about any of the products that I have shown you here! Although I'm sure that a few of them will be featured in posts in the future.
What are your favourite American makeup products and deals?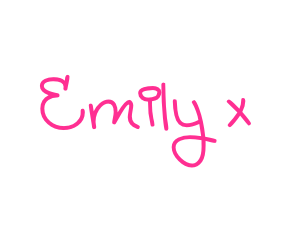 Bloglovin
•
Twitter
•
Facebook
•
YouTube
P.S. Have you entered my 100 follower international giveaway? You can win a range of gorgeous makeup goodies until September 29th!