I went on a mad one in Boots. You'll already know this if you read my last post on my
holiday beauty minis
but one of the things I spotted when I was in Boots was this. I wasn't exactly sure what 'this' was when I first saw it, but when I found out that it was a body moisturising spray I knew that I had to try it.
The
Vaseline Spray and Go Body Moisturisers
are still fairly new on the market, but there are already three scents which you can purchase; the original, aloe vera and cocoa butter. I picked the coca butter to allow for optimum moisturisation. It was love at first spray; I can be pretty lazy when it comes to giving my body the moisture that it deserves. Unless I have nothing to do in the morning I can rarely be bothered to slather on any body cream. Often I feel like it can be tricky to rub in, especially if your skin is damp from the shower, and then I feel like I'm waiting for hours while my skin absorbs it before I can put my clothes on. Worry no more girls! This moisturiser can be applied in a continuous spray over skin and dry instantly. I rarely find that the product has even built up enough to need any extra rubbing in!
I can't say that I have noticed a huge difference in the softness of my skin since switching to this; I certainly haven't felt like I need any extra moisturiser. Having said that it's also not one of those miracle moisturisers, I still have the odd speck of eczema which is pretty normal for me, but then it hasn't aggrevated it either.
At first I was absolutely delighted to be using this product. It doesn't particularly have a strong scent, but it just made life so much simpler! I still stand by this, but having had this for a couple of weeks now I can't say that I am 100% satisfied. After checking the ingredients a few days after the purchase I noticed that the spray has two types of parabens in it. I'm a little frustrated that I didn't check this to begin with as I am currently trying to gradually cut out using products that include parabens (for those of you that don't know parabens have been found in cancerous tumours and cancer patients are told to never use any products that have any type of paraben as an ingredient).
Unfortunately the product's one downfall that I have found means that I would feel wrong recommending this to you. I really hope that Vaseline reformulates this one day without the parabens!
Do you guys know of any spray-on moisturisers that are paraben-free?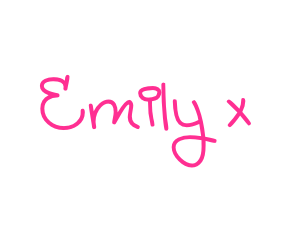 Bloglovin
•
Twitter
•
Facebook
•
YouTube