My nails after using Renunail for 3 weeks
I've always wanted pretty nails. Unfortunately for a student who nibbles their nails when they get stressed (i.e. most of the time) this proved to be a bit of an impossibility. Let's not even talk about the damage they had suffered from my first set of acrylics and two rounds of shellac. Cue
Dr LeWinns Renunail Nail Strengthener
*. Renunail promises stronger, longer nails in just four weeks - ah, what music to my ears!
I started using Renunail when I was on holiday. One problem with this was that I found when I didn't allow the newest layer to dry properly it would go a little sticky in the heat. This can definitely be avoided, however, by applying it before bed to allow it plenty of time to dry. Try not to put it on in the dark like I did, though - a little goes a long way with this so you will definitely need to watch how much comes off on the brush! Despite my initial setback I did notice a change in my nails within the first few days of using Renunail.
The strengthener itself is a clear polish containing calcium to strengthen your nails, and comes in a 30ml bottle. The instructions say to apply two coats onto clean nails and continue applying a coat per day for the next five days. The day after this (day seven) the polish should be removed. This routine is repeated a further two times for an overall programme that lasts three weeks. You are advised to take a two week break in between cycles.
My nails whilst wearing Renunail half way through the treatment.
My nails now (after three weeks of Renunail).
I have been using Renunail for just over three weeks now and I am so pleased with the results! Before, my nails were quite short and not a very nice shape, and really very weak. However, after my first week of using Renunail I actually cut my nails as I was worried that they were going to get so long that they may break! Perhaps I should have had more faith in Renunail, but two weeks after that my nails are undeniably looking much healthier - not to mention prettier - than before! I've tried not to do too much to my nails in terms of cutting/shaping them so that you can see just how far they have come along.
I really would (and have!) recommended this product to anyone who wants to grow or strengthen their nails. I'm so pleased that I tried Renunail and will most definitely be reaching for it every so often to keep my nice, long nails up. Besides, with such a big bottle this will be lasting me a very long time. Once I've given my nails a bit of a break I'm even thinking of using this as a base coat from time to time!
Which products do you like to use to keep your natural nails looking fabulous?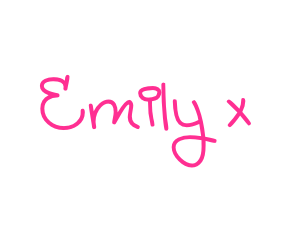 Bloglovin
•
Twitter
•
Facebook
•
YouTube
*This product was a free PR sample, but I can guarantee that anything written on this blog comes from my own thoughts and opinions. I promise to not let this be influenced by anyone else in any way whatsoever - you can count on me!