First thing's first - apologies for my little hiatus, I was in fact on holiday with Phil and although I did intend to plan some posts, tired Emily had other plans. Anyway, here I am once again with a cheeky post for you all. As I mentioned in a couple of previous posts, last month I was lucky enough to spend three weeks interning at
CCD PR
as a part of their beauty team. This year at uni I have really come to love the idea of working in beauty PR as it seems to combine a lot of aspects that not only suit me really well but that I also feel passionate about and am good at. My internship certainly confirmed that it's an area I really want to pursue, and I think there are a number of bloggers/readers who are also interested in the beauty industry so I thought that today I'd share a bit with you about my time there!
Getting the job
I first found out that CCD were looking for a beauty intern on twitter (if you're also looking for an internship or any sort of work then Twitter should be your new best friend), and a few e-mails and a phone interview later I was asked to start my three weeks at CCD the following Monday. It all happened very quickly which made it all the more exciting. I spent my three weeks staying with family in Purley which really allowed me to experience what it's like commuting through London on a daily basis, and in the midst of Britain's biggest heatwave in over a decade this mostly means getting hot and sweaty.
The picture above shows what the makeup I wore each day tended to look like. I didn't give myself a huge time slot each morning for primping and preening, so it had to be efficient. The extreme heat meant that I had to make my makeup fairly water-proof as well, if you would like a tutorial on this then I would be more than happy to do so. I should probably tell you a little more about the work experience itself...
Responsibilities
From my first day I was welcomed in like one of the team; within my first hour of being there I had already sat in on a meeting and had my own e-mail account set up. My first week involved a lot of administrative work and research for the other members of the beauty team but as time went on I noticed that I was being trusted more and more with bigger jobs. My favourite part had to be writing press releases for journalists and mini articles. I've got to say though, I actually didn't mind the balance between the more "fun" jobs and the others at all. I was expected to do scanning of any coverage gained for our clients and run errands such as delivering mailers (product samples) to beauty journalists. Since the office was in a handy location this quite often meant a lovely ten minute walk in the sunshine - a nice breath of fresh air!
What I learnt
Of course I was only working for three weeks, and I know that PR is one of those jobs where no two days are ever the same and so with more experience I'll hopefully see many other sides to the industry. One thing that I will say is that even as an intern, it's not something you should go into if you want an easy job. There's always an opportunity to be thinking of more ideas and working harder, and even as an intern I always had plenty to do and also had the opportunity to contribute ideas. I may not have been there for long, but it was certainly tiring and I really found it hard to stay up past 10pm each night!
I hugely enjoyed my internship and really didn't want to leave at the end of it. I was made to feel so welcome by everybody else; I was included in company meetings, invited out to lunch with everyone, and I was even given a little gift at the end of my time there! I can honestly say that it was one of the highlights of my summer and I have learned so much.
If you have any questions about my internship or how to go about finding an internship in general please do not hesitate to comment, tweet me or e-mail me!
Do you guys have any tips on finding an internship?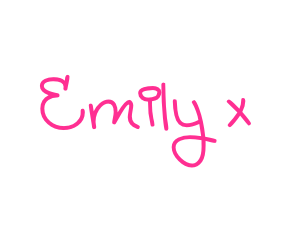 Bloglovin
•
Twitter
•
Facebook
•
YouTube