I understand that I'm not the most experienced blogger out there, but I love to read this type of post and having read blogs for a while there are a few things that I look for when I find a new blog. These aren't rules, more things that attract me to a blog and make me more likely to read on! They are also guidelines that I try to stick to myself. Blogging tips are some of my favourite types of posts to read and so if you'd like me to do a more in depth post on any of the points that I mention you only need ask!
DO


001 Take your own pictures
Blogging is personal. It's your little slice of the net and you want it to be unique just like you, right? If you're agreeing with me then don't make the mistake that I did with my first blog and use stock photos. In my opinion it just makes your blog look lifeless and - dare I say it - boring, which is the opposite of what blogging is about! Photography can be pretty tricky if you're not used to it, and I still have a lot to learn, but if there's one tip I can share about taking photos it's to take them in daylight if you possibly can and avoid the dreaded flash-photography!
002 Make you pictures as big as possible
There is nothing more frustrating than seeing that somebody has taken the time to take a lovely picture of something but you can't see it because the photo is too small! On blogger there is an option to make any pictures that you like 'X-large'. I always think that bigger is better when it comes to pictures, so keep them as big as you can manage without losing some of the quality!
003 Make it easy for your readers to follow you
If you don't have a follow button at the top of your menu please go and add one now! When I've enjoyed a post on a blog I want to be able to follow it quickly, and hassle-free. If your button is difficult to find (or non-existant) people aren't going to take the time to follow you. Of course there are exceptions to this, but why not make it easier for your readers? My favourite way to follow people is via Bloglovin' and they have a number of follow buttons to choose from
here
. Just copy the code, go to the 'Layout' tab on your Blogger account, add a HTML/CSS gadget and paste it in!
004 Have a simple template
If I'm perfectly honest a nice template makes reading a blog a much more pleasant experience for me. I absolutely adore looking at cute blog layouts, but to begin with I think the best tip to live by is to keep it simple. Dark text on a light background is a must-have, and keep the font easy to read - plain and not too small. To be honest I find busy layouts kind of distracting, but there's nothing wrong with customising your template a bit. For example, I think that a personal blog header is a good shout - you can pay to get one made of even have a bash at doing it yourself.
005 Get a twitter account
For me, interacting with other bloggers is one of the most exciting parts of blogging. Luckily the lifestyle and beauty blogging communities are super friendly; try joining in the
Bbloggers Chat
or
LBloggers Chat
on a Sunday evening to talk with other bloggers and do some networking. I use my personal twitter handle for my blog as it means that my friends can potentially hear about my new posts, but other people choose to create a Twitter account specifically for their blog. There's a lot to be said about using social media to network your blog, but Twitter is by far my favourite!
006 Make it easy for your readers to contact you
Like I said, chatting to other bloggers is really fun so I like to have my e-mail clearly visible on my blog in case anybody wants to contact me with a question or just say hi. In my opinion it makes you seem personable, but not everybody is comfortable with sharing their e-mail with their readers. In that situation, if you're not keen on starting an e-mail account specifically for your blog, then adding some social media buttons may be a good idea.
007 Proof-read your posts
I know that I for one am certainly guilty of this from time to time, but I think it's really important to ensure that your blog posts have good grammar and spelling. I'm not going to unfollow anyone for a slip-up because it happens to us all, but when you put care into your blog posts it really shows. My favourite blogs to read are the best-written ones as they've taken the time to convey their message clearly to their followers, and they're the easiest to read!
DON'T


008 Do follow for follow
This has to be my pet peeve of blogging. Just because you've followed my blog does not mean that I am obliged to follow you back, nor am I particularly interested in following your blog just because it means that you'll follow me back. To me this signals that you don't necessarily care about the content of my blog, but are more interested in gaining followers for yourself, even if that's not the case. I want my readers to be people who genuinely enjoy my content, and that is the best way to gain followers! Contribute to the blogging community, comment on your favourite blogs, but make it meaningful and not generic - the blogs that I check out are the ones that I often see commenting on my blog or chatting to me on Twitter, not the ones who comment saying 'CHECK OUT MY BLOG I HAVE A GIVEAWAY'. Maybe that sounded a little ranty, but I think it's really important to contribute nicely and genuinely to the blogging community rather than spamming it.
009 Change your layout every other day
This is just a personal preference, but I find it a little distracting when bloggers change their layout all the time. Just like with websites people become familiar with the face of your blog and you don't want to confuse them. Besides, if your blog is new people may even think that they've turned up at a different blog all together! Try finding a template you like and not changing for a month minimum. This will give people time to get used to what your blog is about and concentrate on your content rather than your latest header - which is exactly what you should be doing, too!
010 Worry about being super original to begin with
I know that I've just banged on about making sure that your blog is unique in order to convey your personality, which I still stand by. In terms of your very first few posts, however, don't stress out about it! What is your favourite type of post to read? Are there any tags you fancy doing? I would recommend writing these posts first as it'll give you time to establish your writing style and what you enjoy writing, helping you to establish what sort of content you want to produce in the future.
***
Hopefully this will help some of you who are new to blogging and are looking for some tips, or even if you're a more established blogger and are looking for some ideas! The most important thing to remember, though, is that blogging has no rules and you should blog the way that you like best. If you are a new blogger please leave a comment and say hello with a link to your blog!
Do you have any personal guidelines you like to stick to when you blog?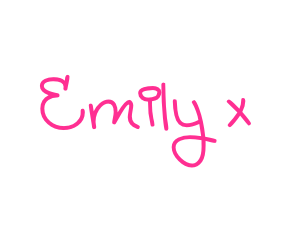 Bloglovin
•
Twitter
•
Facebook
•
YouTube