It's been a while since I did a Weekend Roundup, and so I thought that it was about time that I did a lifestyle post. I think that it's fun to sometimes share things with you that go a little deeper than what I'm currently slapping on my face.
Our hotel
The M&Ms world (yes, those exist!) in Leicester Square opposite where we were staying
My breakfast on our first day
So last Friday Phil (my boyfriend) and I got the train from his home down to London. We had had this weekend break away planned for quite a few months, as they main reasons that we were going (a Michael Bublé concert and The Lion King Musical) had been Christmas presents to one another. We stayed in the Thistle hotel just off Leicester Square which is really lovely, plus the location couldn't be better for a long couple like us who love city life!
We were pretty tired from the journey on Friday evening, and although we did go out for a quick drink our real holiday started on Saturday. Of course, no trip to London is complete without some lovely food and we definitely took full advantage of this at our breakfast times in the city. Pancakes and cinnamon rolls are just a couple of the things that we treated ourselves to while we were away!
We really did turn into tourists some of the time that we were there as you can see from the above pictures. One of the afternoons we went for a little walk through Chelsea and then got the tube to Westminster where we lapped up some of the sights as we walked back to our hotel. We were so lucky because the weather really was gorgeous when we were there! It must have been the hottest day of the year so far - I was boiling in my jeans! Our walk also took us through HEUITUHTE gardens which was absolutely beautiful. You can see my favourite picture was one of the lake - unfortunately in this picture I didn't manage to catch the guy just to left who was doing some kind of zenny yoga type thing.
Phil always seems to make a point of visiting Selfridges and Harrods whilst we're in London, and we were lucky to be just by a set doors on the ground floor when Pride London started parading past. We didn't even know that the parade was on that day, but it was a really nice surprise. The atmosphere was amazing and some of the participants' clothes and makeup were just incredible! Unfortunately my camera ran out of battery half way through and so I didn't manage to get that many pictures. Did I mention that Toni and Guy were part of the parade and gave me and Phil some free hair products? Amazing!
Of course I couldn't put a post up without sharing some pictures of our evening's out. I have to admit that other than the Michael Bublé concert I was a bit rubbish at remembering to take any pictures. Saturday night was The Lion King which I thoroughly enjoyed as I had wanted to see it since I was a little girl. We had great seats and one of the puppets even came down the aisle right beside us at one point - unfortunately it was illegal to take photographs of the performance. Sunday night was the first night of Michael Bublé's world tour. I bought the tickets for the concert for Phil months and months ago and because they sold out so quickly I ended up having to buy them through a secondary site - both Phil and I were terrified that we'd get there and find out that they were counterfeit or something, but luckily we got in without any hiccups. The seats weren't the best but we still fully enjoyed the performance. It was so exciting to watch and hear him live, he was a true entertainer and knew exactly when to make the audience laugh and when to be serious.
Phil and I had such an exciting time away and we can't wait until our next trip to London together - it's one of our favourite cities! I of course also indulged in a little shopping, and so if any of you would like to see what I bought (it's all clothes!) I will be putting the link to my haul video here once I have put it up on YouTube.
Have any of you been to London before? What's your favourite city?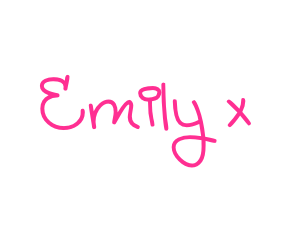 Bloglovin
•
Twitter
•
Facebook
•
YouTube