We've all been there. We totally buy into the hype and purchase a product, and only once we have parted with our precious pennies do we realise that it's really not all that. Today I'm going to be sharing with you some of the products with which just that this has happened to me. I feel like I have to make a note of saying before I start that I
do not
hate these products. In fact, I use most of them at some point or another; you see, being a student has taught me to be a little thrifty. If a product has not turned out to be what I expected, I will more often than not strive to find a way to make it work. Besides, we all have different tastes, don't we? Well on that note I think that I should begin...
Bumble and Bumble Thickening Spray
£21.50 - I got this product as a gift a few months back along with the Bumble and Bumble surf spray (which I love). I was really looking forward to trying some of the company's products, and this one particularly as I have very fine hair and am always looking for ways to make it look thicker. I followed the directions for this on the bottle and sprayed into damp hair as I was blow drying, but after a couple of uses I really couldn't notice any difference in my hair. So, of course, I tried using more next time but this only left my hair feeling crispy and not at all nice. I'm really not sure how I can make this product work and so if any of you have used this and have any tips or tricks then please let me know!
Mac Eyeshadow in 'Vex'
£12.50 - When I saw this colour at the Mac store it was love at first sight. I couldn't understand why I hadn't seen it more on blogs and YouTube... after owning this for around three years I now understand. There's nothing wrong with the texture or pigmentation, it's just incredibly, incredibly difficult to implement in a makeup look. There's no denying that the frosty off white with a greeny pinky sheen is a gorgeous colour, but I've reached for this on fewer than a handful of occasions in all of the time that I have owned it. I'm going to have to get my thinking cap out for how I can give this colour the love that it deserves.
Clarins Self Tanning Instant Gel
£18 - It was only a few minutes after I bought this product that I realised I had picked up the wrong item to begin with, but I was still optimistic about this product. The lady at the Clarins counter assured me that it was safe for use on both the face and body (something that I normally tend to avoid as I'm quite paticular about my face) but I thought I'd give it a fair shot. The first time that I applied the tan on my body I used my hands and I loved the way that it applied, but the next morning it came out streaky. So I tried again with a tanning mit, but found that it barely changed the colour of my skin. So I have to say that for it's fundamental use this product it very disappointing indeed, and it most certainly is not instant in either it's drying time or colour development time. I have, however, found use for this as a facial tanner which it does fairly well. I apply it with my tanning mit and am yet to have a streaky face. Unfortunately I really couldn't see myself repurchasing this product, but for £18 it may interest some of you guys!
No. 7 Triple Protection Tinted Moisturiser
£11.50 - This product has to be the most disappointing of them all. I purchased this on a sunny day when I forgot my sun cream for my face because it's SPF 15 - better than nothing, right? Well, in terms of sun protection perhaps, but in almost every other category? Certainly not. The first thing that disappointed me about this product was the lack of colour range. Even when I blend this in reaaaally well it still darkens my skin tone a fair bit. If it's not blended on the other hand it is not a pretty sight, we're talking orange streaks all over my face. I pull this out very occasionally when I need a bit of coverage but really can't bring myself to use foundation. If I could afford a new tinted moisturiser this would have been binned months ago.
Banana Split Nail Polish
£5 - I bought this after seeing it on Tanya Burr's nails. I had never tried a yellow polish before and I thought that this one would really suit me as it's a pastel, so I went for it. If you're looking to buy this for the scent then don't bother. It's barely noticeable. If you're buying it for the colour (like me) then for £JAEOFIJ it may still be worth it, but what I can't stand is how long it takes. As it's a light pastel it takes a good three to four coats to become opaque, but the formula is pretty tricky to get right and when you're applying so many coats there's a lot of time to go wrong.
Have you ever bought a product that has turned out to be not at all what you expected? Do you tend to chuck them or find a way to make it work?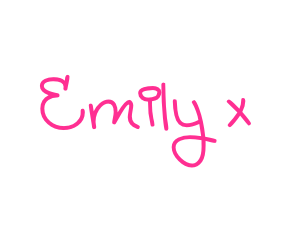 Bloglovin
•
Twitter
•
Facebook
•
YouTube