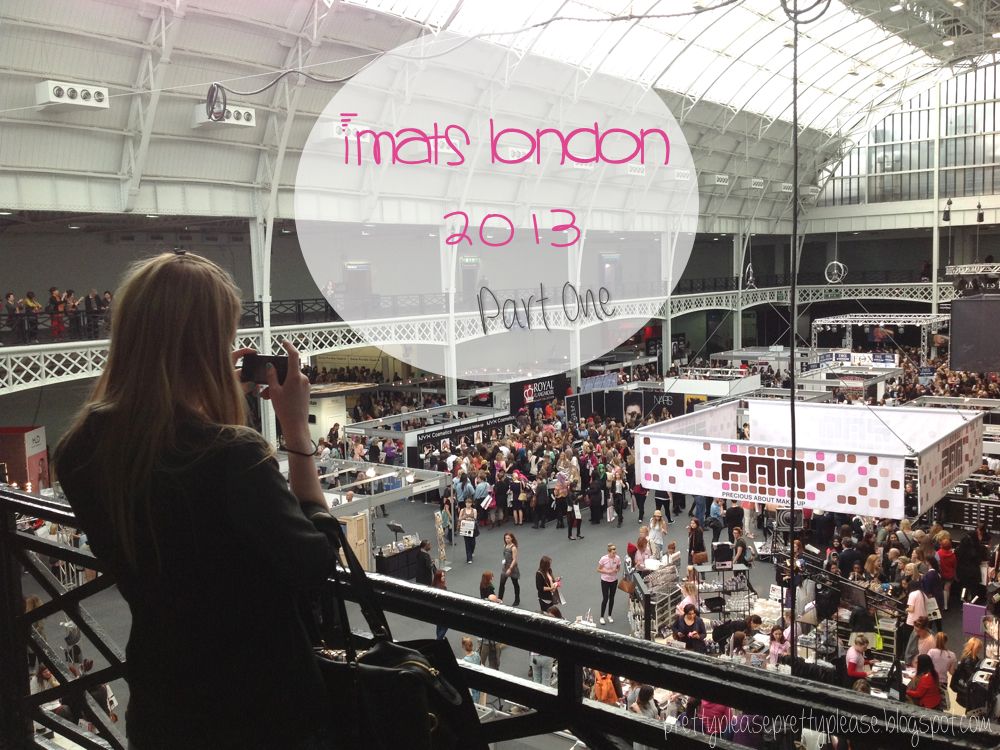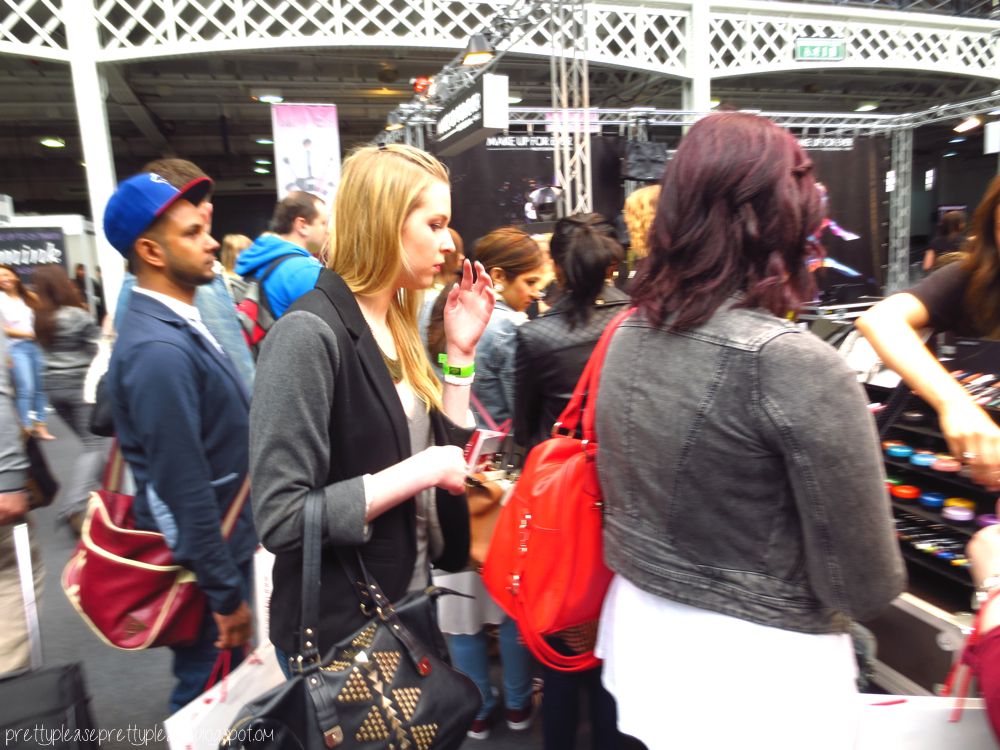 I went to IMATS yesterday and it was blooming amazing. I could leave the post right there but instead I thought that I'd tell you a little about my day. IMATS, for those of you that don't know, is the 'International Makeup Artists Tradeshow'. It is basically a huge weekend-long exhibition of makeup based brands from NARS to makeup schools to special effects makeup. The event also includes various seminars throughout that day that are mainly aimed at the professional makeup artist, but as you can imagine the show is also a haven for beauty bloggers as well as your regular beauty fanatic.


Fitting into both of these categories I decided to go along on Saturday with my mum. The event was at Olympia National Hall in Kensington which meant a five AM start for me - this may have been slightly excessive, but a beauty blogger's got to look her best, right? This was especially true for me as one of the great thing about IMATS is that it attracts so many beauty YouTubers and bloggers that you may follow yourself. I was lucky enough to meet quite a few bloggers and YouTubers that I love which you will see later on in the post.


WARNING! Picture heavy post alert!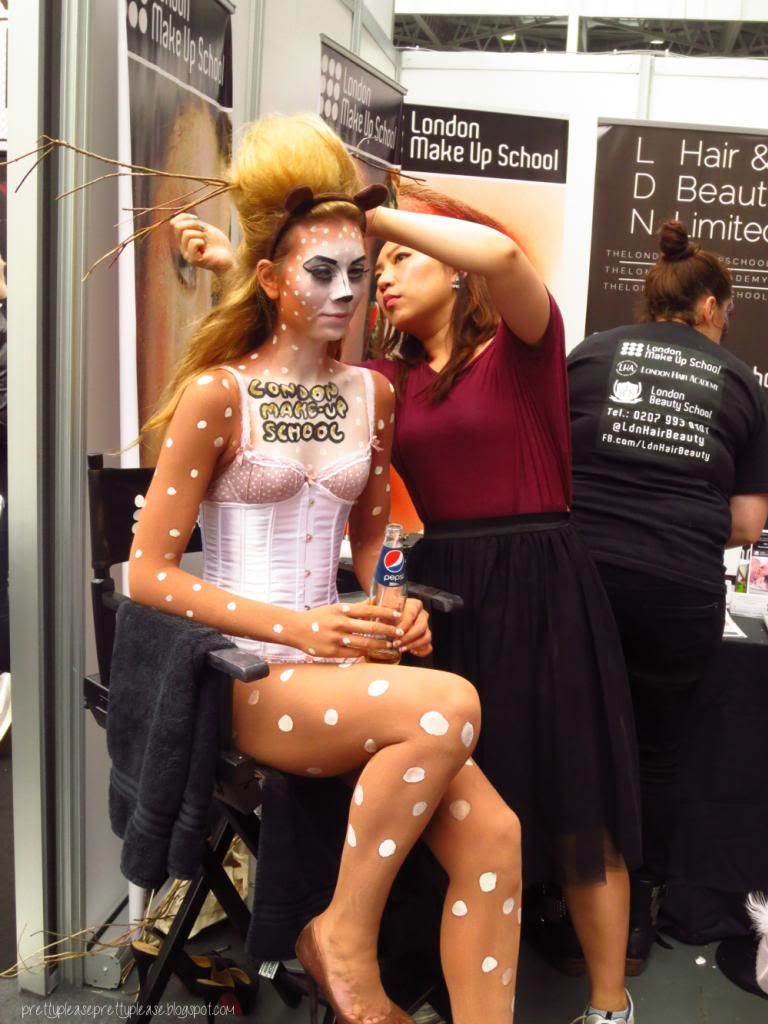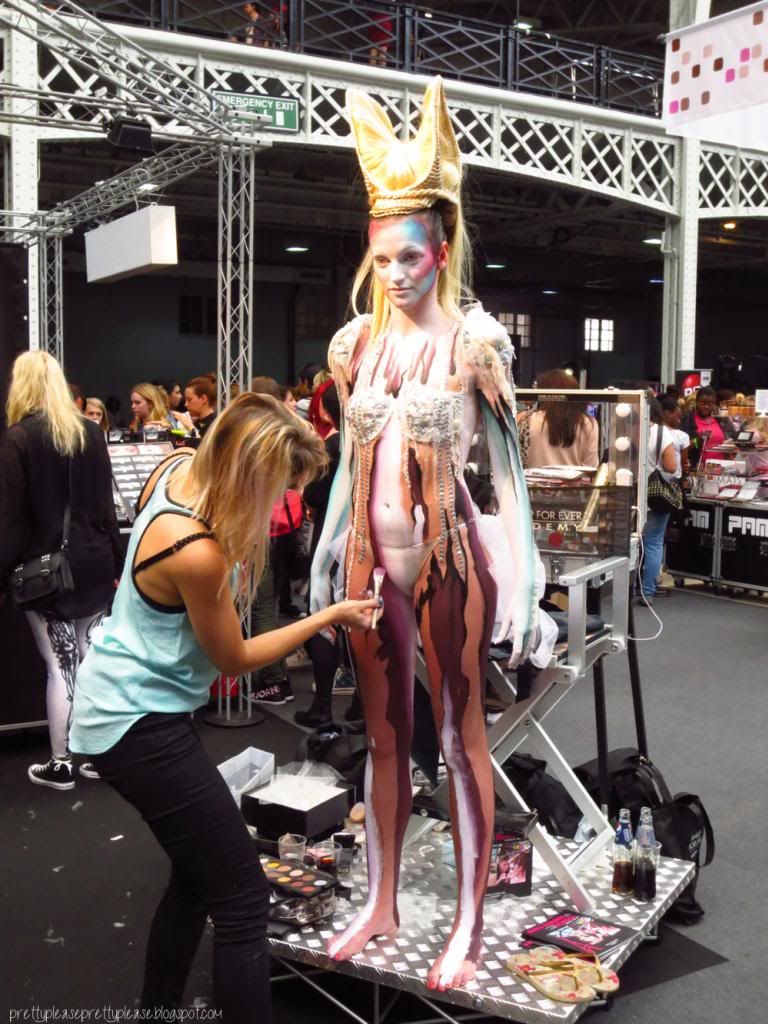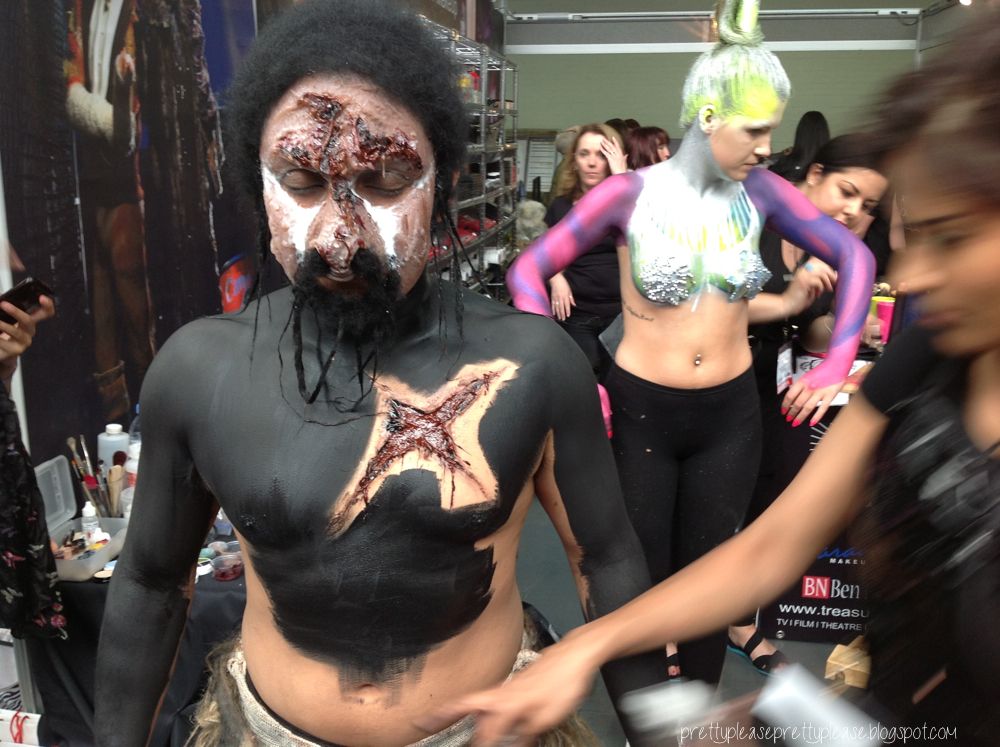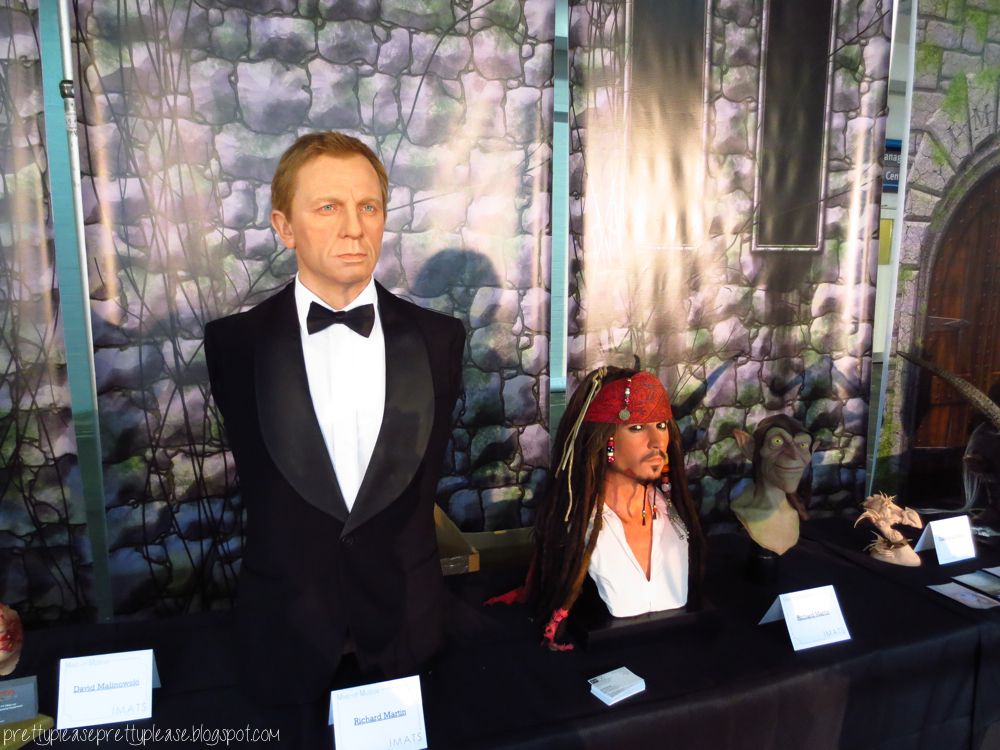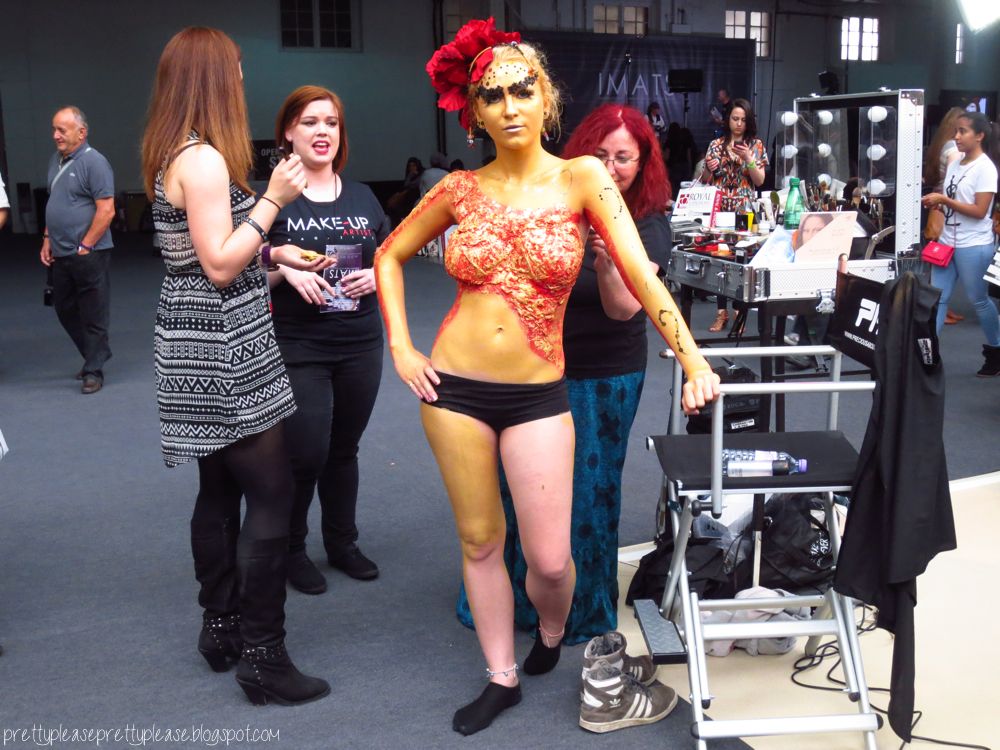 One of the attractions that I think is most fun about the event is the body painting that goes on all around. Some of the designs are fun, some are pretty and some are just plain scary - especially when teamed with prosthetics! There was one guy going around with special effects monster makeup and stilts. He was having great fun scaring the visitors and you would quite often hear a scream as you were walking around the show as he snuck up on his next "victim" - unfortunately I didn't manage to get a picture! You can see some fantastic examples of some less scary prosthetic makeup in the shots of Daniel Craig and Johnny Depp in Pirates of the Caribbean above.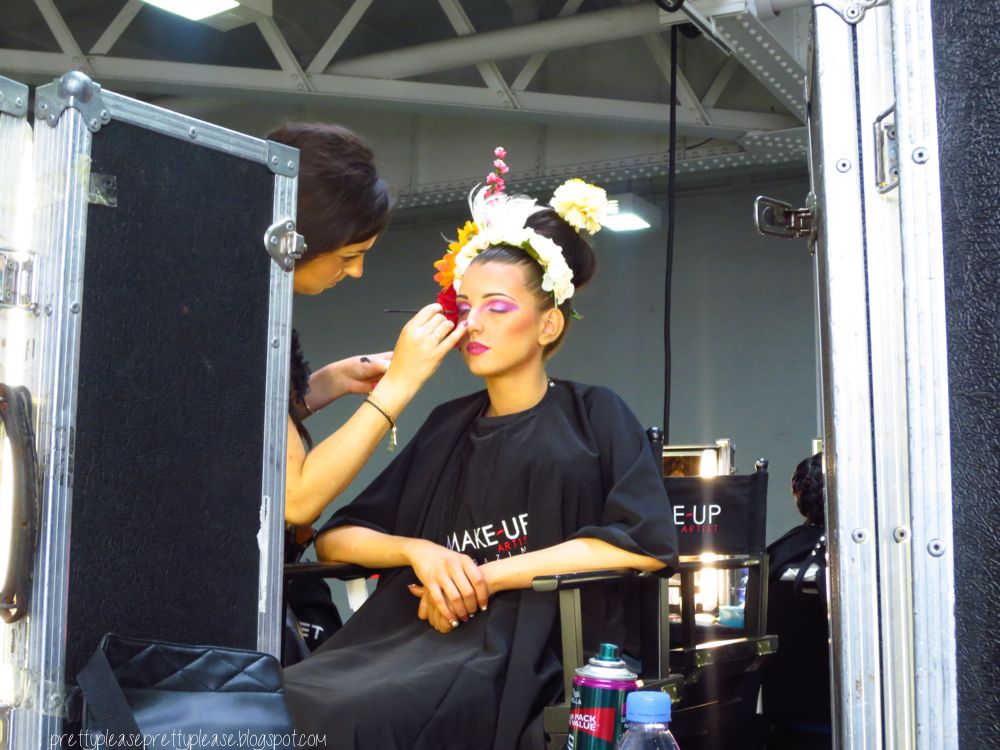 Every year IMATS also holds a competition for makeup students called "Battle of the Brushes". The competition was going on throughout the day in a closed off area on the second floor. It was great fun to go up throughout the day and see how the contestants were getting on and the makeup progress into something really amazing. I managed to get a few snaps but some of them are slightly obstructed by the contestants' mirrors. Hopefully this gives you an idea of how much talent there was in one room on the day, though!
As I mentioned before there are a few stages throughout the venue that host talks throughout the day that are all based on the makeup industry and makeup techniques. These talks are hosted by people who are at the top of their field in the industry and I genuinely found them really interesting. The pictures above are from the talks that I attended including 'Red-Carpet Glamour' by Gary Cockerill, 'Tracking Trends Fall 2013' by Kevin James Bennett and 'HD Makeup for the Modern Bride' by Sindy Perez. These talks aren't necessarily everybody's cup of tea but I found them extremely entertaining and informative. There are definitely things for you to pick up whether you're a professional yourself or a total newbie to makeup. Mine and my mum's favourite seminar, however, wasn't strictly speaking a makeup seminar. You'll know what I mean when you see the following pictures...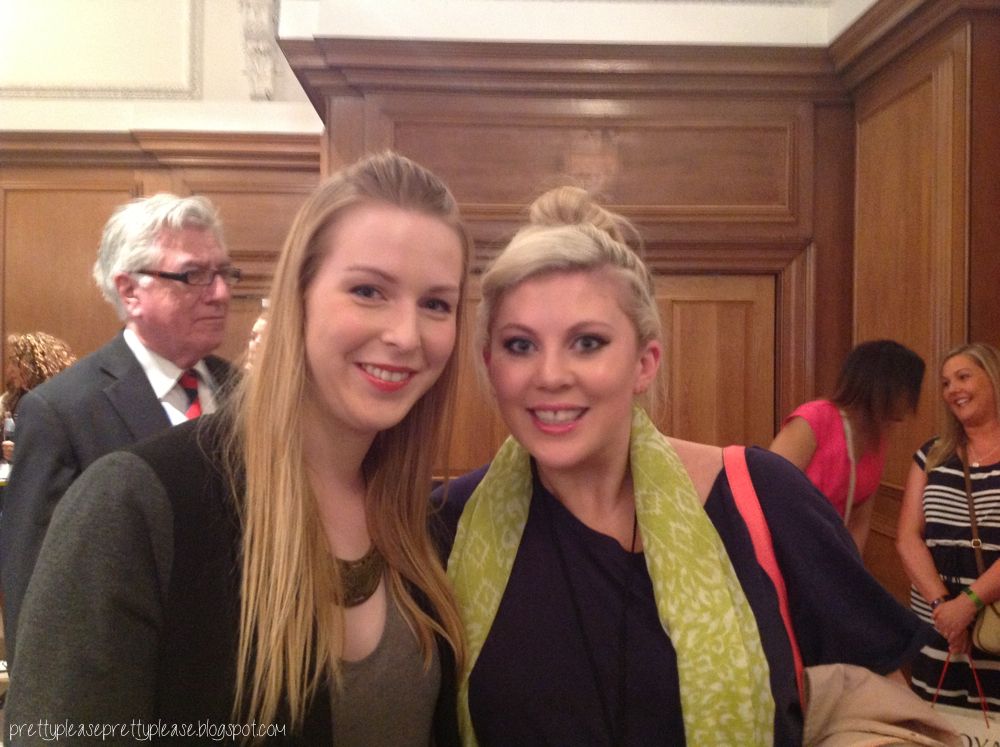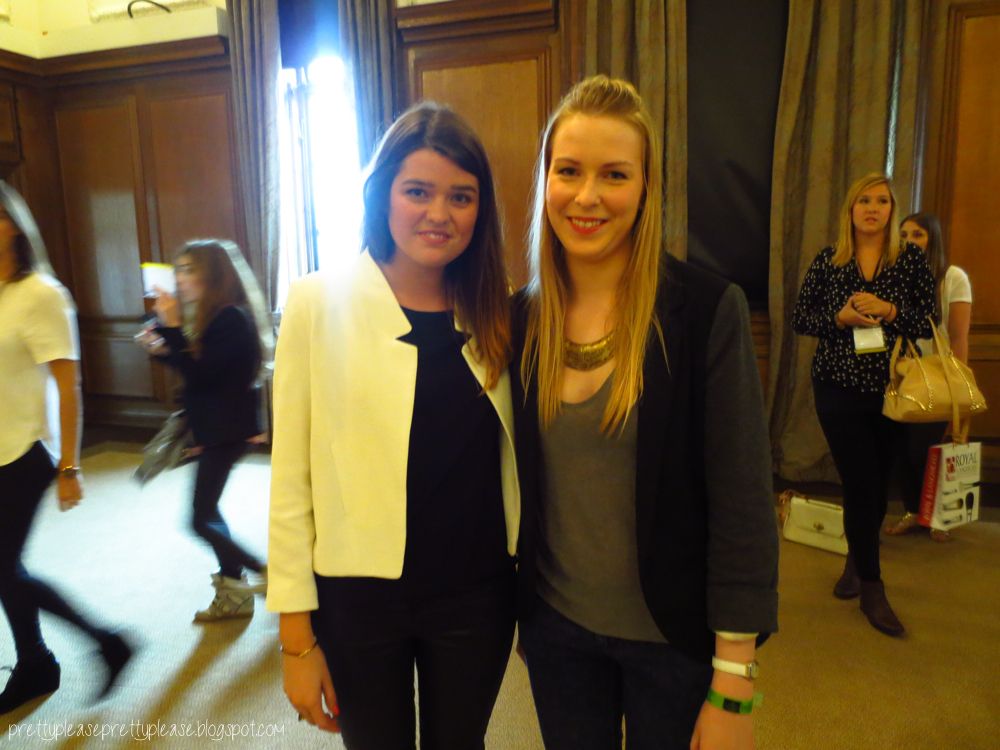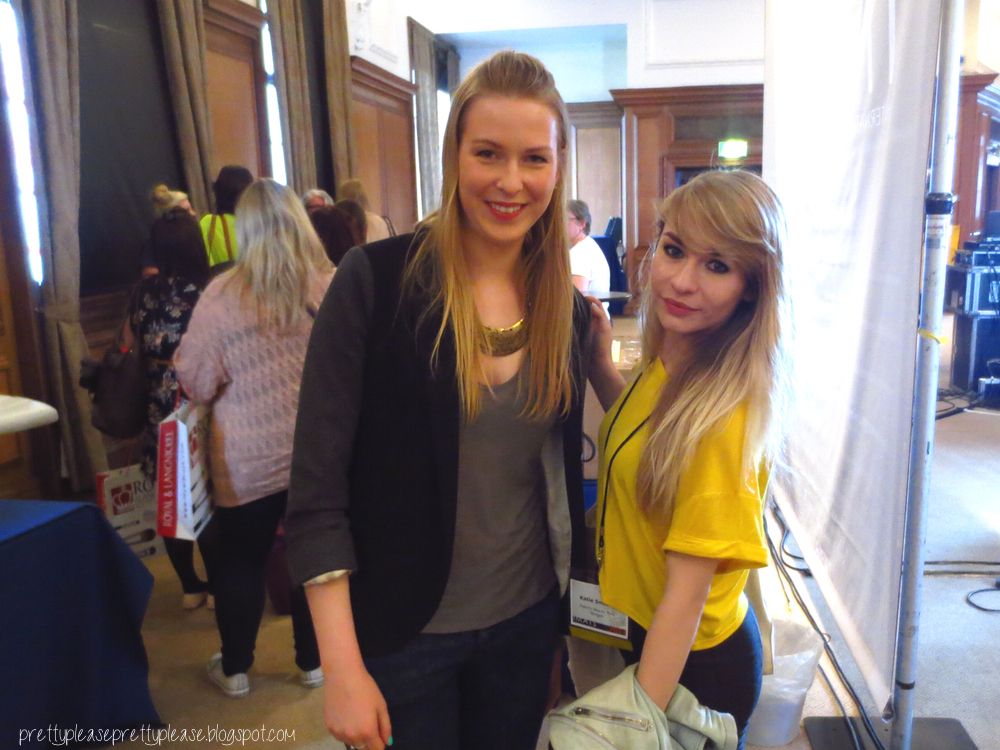 The final talk of the day was all about the power of social media... the speakers? A beauty blogging dream team! Unfortunately the Pixiwoo sisters (the original intended speakers) were unable to be there, so Ruth from
A Model Recommends
, Louise from
A Sprinkle of Glitter
, Anna from
Vivianna Does Makeup
and Caroline from
Beauty Mouth
took their places.
My mum found this comedic quartet absolutely hilarious. They focused their talk on the benefits of blogging and how to make the best of blogging. Their tips were mainly aimed at people like me who feel like they have something to give to the beauty community and how to
be a blogger not a blagger
. Their seminar felt a lot more like a chat between them and the audience, with a good bit of the D word thrown in for good measure.
As you can see I got to meet some of the lovely ladies afterwards as well as Lily Pebbles of
What I Heart Today
and Katie Snooks from
Katie's Beauty Blog
. Writing this right now I still can't quite believe it. It was so surreal to get to talk with these girls - they're actually real human beings! Overdramatic? Perhaps, but for somebody who spends more time reading blogs than watching TV their kind words meant so much to me and I genuinely did feel a little star struck!
I want to say hi again to all of the lovely ladies that I met throughout my day at IMATS and I hope to meet you again one day! If you are any way involved in the makeup industry I would highly recommend attending IMATS next year. And the year after that.
And the year after that.
The tips and networking that you can gain throughout the day (or weekend) could be more fruitful for you than hours and hours spent on the internet. Besides, who doesn't love discounted makeup (look out for a haul post soon)?! I'm officially an
IMATic fantatic.
I'm a
fIMATic.
I really really like IMATS.
Were any of you lucky enough to go to IMATS this year? Have you been before?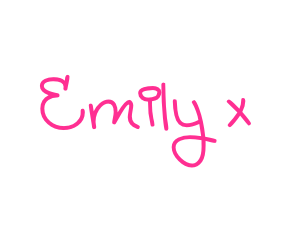 Bloglovin
•
Twitter
•
Facebook
•
YouTube
P.S. Google Friend Connect is disappearing in about a week, please
click here
to follow me on Bloglovin'.