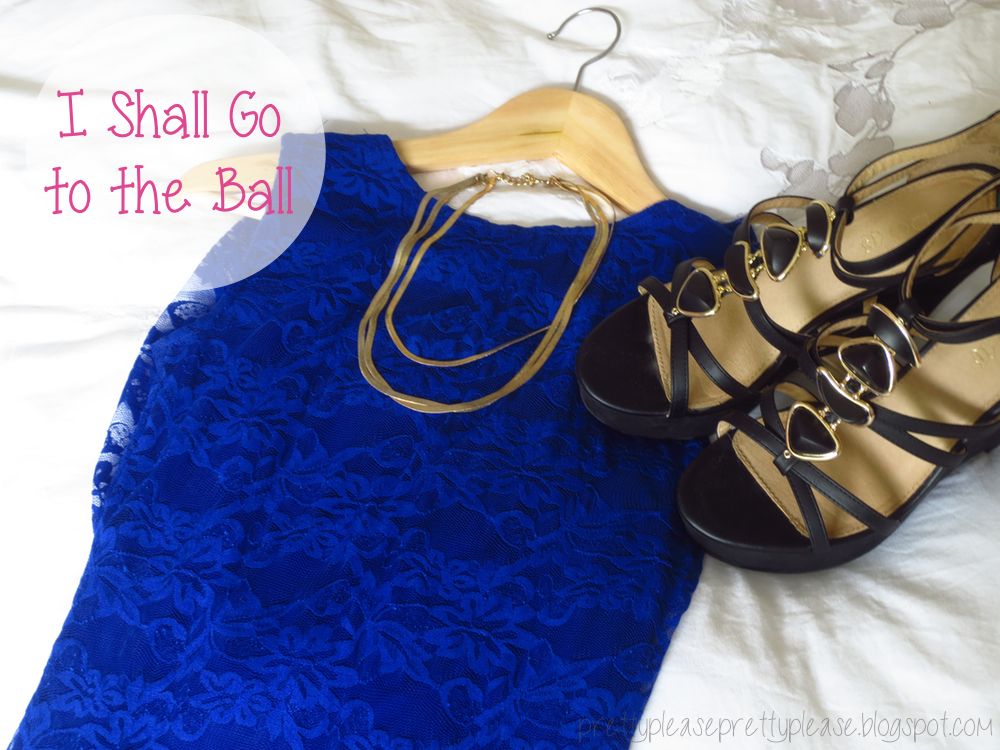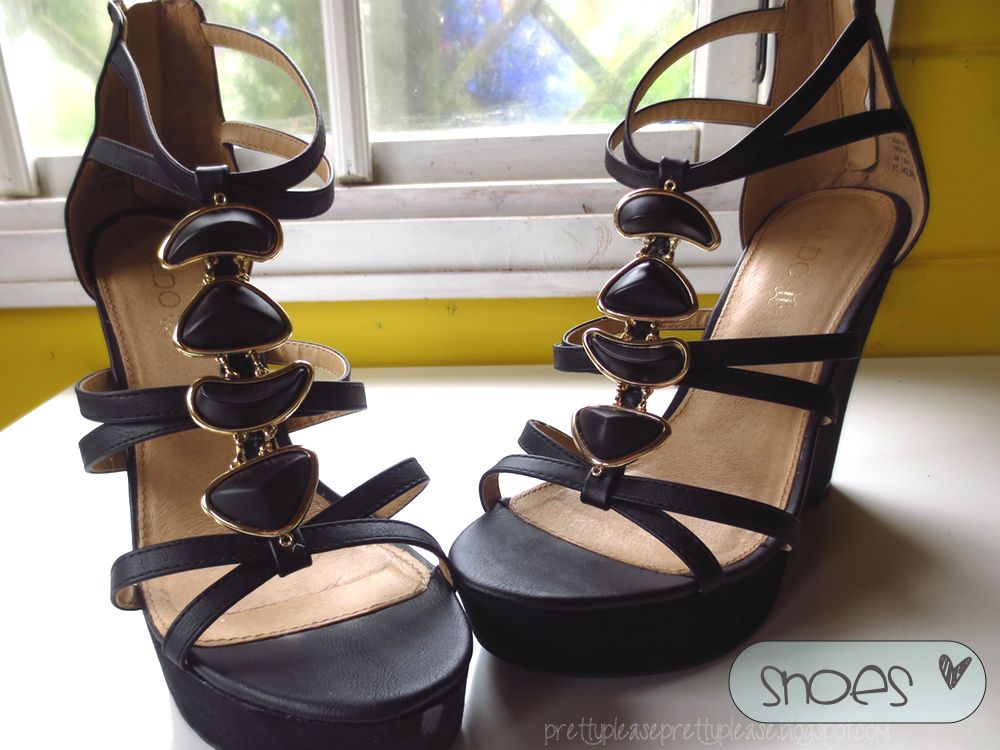 Dress:
ASOS
- Shoes:
Aldo
- Necklace: Topshop (old) - Bracelet: Market - Ring: New Look (old) - Earrings: ASOS (old)
As you may already be aware if you follow me on
Twitter
, last week was my end of year university ball. I won't go into too much detail about the night as I think a lot of us felt let down by the poor planning of the Student Union, but it was really nice to see friends again before everybody started moving out for the summer. Half of the fun, of course, was sorting out the outfit. Sorting out mine turned out to be quite a last minute thing as there wasn't long between my exams and the ball, but I thought that it would be fun to share it with you all the same.
I had originally planned to wear a coral dress for the evening, but at the last minute I changed my mind and wore my back up dress. I'm not normally one to wear a body-con dress to special events, but this one felt a lot more elegant due to its long length and the lace overlay. My favourite thing about the dress is the low back. I don't know why but I've been such a fan of clothing with plunging backs recently; I think it's a great way to show a bit more flesh while staying classy.
My absolute favourite thing about the outfit would have to be the shoes (which unfortunately seem to be sold out on Aldo's website). I had these picked out long before anything else! These were from Aldo so they were a little more expensive, but I decided that it would be worth it since I hadn't invested in a good pair of heels in so long. I chose a wedge heel as I find them more comfortable and easier to walk in, plus I have a couple of holidays lined up where I hope to wear them. Besides, how pretty are they?! I'm totally in love with them and will definitely be purchasing more pairs of shoes from Aldo in the future. It's so difficult for me to find stylish, good quality shoes in my size (European 42) but Aldo fits the bill perfectly!
This outfit may not seem particularly dressy to some of you, but please keep in mind that the venue for the ball was a field. Yes, a field. I told you that it was disappointing. If you have any questions about any of the items then please feel free to comment below. I'm also planning on doing a post on my ball makeup soon!
Did any of you have any university/school/work balls this summer? Do you love these shoes as much as I do?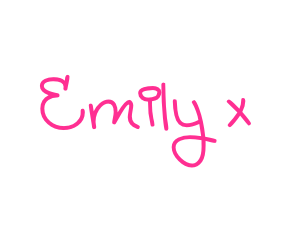 Bloglovin
•
Twitter
•
Facebook
•
YouTube
P.S. Google Friend Connect is disappearing in a couple of weeks, please
click here
to follow me on Bloglovin'.