My Oreo incentive for essay writing
My elephant print leggings... yes, there really wasn't much to photograph this weekend but I love them!
Another revision motivated selfie, techinically not this weekend but it sums it up pretty well. And yes. I'm wearing glasses.
Hello there!
Exams are nigh... that's right, I have finished my uni lessons for the year and my first exam is on Wednesday which means that I'm in full-fledged exam mode... I suppose. I am finding a bit of time for bloggy-related stuff, but I have decided (reluctantly ;) ) that uni stuff really should come first, which unfortunately means that my weekend has not been all that interesting.
I spent Friday to Sunday at Phil's -
quelle surprise.
These three days have been an essay-writing/grammar-revising sort of three days. The best kind - that there was sarcasm in case you were wandering. Phil and I did come up with a fun little game, though which involved me doing work for ten minutes and then Phil feeding me an oreo. No, I do not recommend this if you are watching your weight and yes, we did use up a whole pack of oreos.
The highlight of the weekend (discounting French relative pronouns of course) was definitely mine and Phil's date night on Saturday night. We were supposed to go out for a meal with his parents, but unfortunately his dad wasn't feeling too well and so we decided to hit Pizza Hut and then go to the cinema afterwards. Unfortunately Pizza Hut was extremely busy and so after walking for about twenty minutes through town and arriving at
another
pizza hut, we just decided to take away a pizza (and a cookie dough dessert!) and make our way back to the cinema. It may not have been one of our best meals to date, but the film more than made up for this. In case you were not already aware
The Great Gatsby
came to theatres in the UK on May 16th. I read the novel over two years ago, which was around the time that the film was announced. I
loved
it and have been counting down to the film's release ever since. It most certainly did not disappoint. My memory was a little rusty on some of the details of the story, but I really feel as though all of the bits that I had hoped would be portrayed in the film were there, not to mention that the cinematography and music was incredible - very Baz Luhrmann, he really did a great job. The acting was also fantastic and I adored it. I'm pretty sure I'm going to try and go to see it again in a few weeks with my mum when my exams are over - if it's still in cinemas that is.
Even though a lot of it was taken up with boring revision, I really did have a lovely weekend. I apologise for the lack of pictures, hopefully life should get a little more interesting again after not too long!
Hope you've all had lovely weekends too!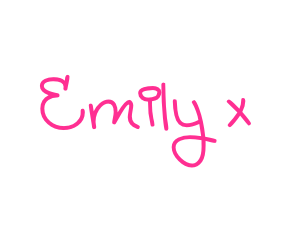 Bloglovin
•
Twitter
•
Facebook
P.S. Phil loved the film too and keeps on trying to impersonate Leanardo Di Caprio's character... "old sport".
P.S. If you haven't already I'd love it if you could nominate for me as
Best New Beauty Blog
(scroll to the bottom of the page and click 'Next Page' to bring up the nominations form) or the
Newcomer Blog Award
(sponsored by Next) in the Cosmo Blog Awards - only if you enjoy my blog, of course! Nominations end in just a couple of days.