Brunch with Mummy for Mother's Day!
Coursework and a Frappucino
There was a rainbow :D
A little peek inside my mum's makeup bag - pretty eclectic, wouldn't you say? (thanks to me)
I think I'm going to need my onesie to get me through all of my work this week :(
Hello everyone!
I'm afraid today is going to have to be a bit of a short post. I have a very busy week ahead of me with uni deadlines and assessments - I can't believe that my first year of university is nearly over already!
Before I get started properly I also wanted to address the fact that across GFC and Bloglovin I have now reached over
100 followers!
I really want to say thank you to everyone that takes the time to read my blog and hello to some of my new followers. I am thinking up some ideas for holding some sort of thank you giveaway soon.
This weekend has been pretty quiet. With university exams coming up soon and deadlines to reach before that, I've been trying hard to keep on top of things. Phil came down to Bristol this weekend and we spent a few hours in Starbucks on Saturday so that I could work on my French essay. The rest of Saturday was fairly quiet but I still managed to find a bit of time to read some blogs and just spend time with Phil - it was actually really lovely.
On Sunday my beautiful mummy came to visit me! On UK Mother's Day (which is in March) she was away on holiday and I was away with Phil's family, so we decided to celebrate American Mother's Day instead. Phil came along for the first few hours of our day which started off with a lovely brunch in a little cafe that my Mum loves near the river in Bristol. Next, the three of us went to Cabot Circus for some browsing - no proper shopping for me after my binge last week! It was really lovely to see my Mum for the first time in a few weeks and give her her belated Mother's Day present (which she actually forgot and managed to leave it behind in my room! Silly billy).
And now everyone's gone home and left me. Back to revision I suppose!
Good luck to anyone in the middle of their exam period!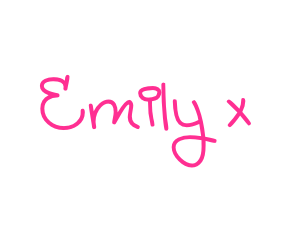 Bloglovin
•
Twitter
•
Facebook
P.S. If you haven't already I'd love it if you could nominate for me as
Best New Beauty Blog
(scroll to the bottom of the page and click 'Next Page' to bring up the nominations form) or the
Newcomer Blog Award
(sponsored by Next) in the Cosmo Blog Awards - only if you enjoy my blog, of course! Nominations end in just a couple of days.