So. I was keen to share with you the nail polish that I was wearing last week. It may not exactly pass off as nail art, but I was a huge fan of it all the same. To achieve the look I used two new nail products:
Banana Split
by Models Own and the L'Oreal Topcoat in
Confettis
. One of my flat mates decided that the finished look reminded him of mini eggs which I think is a pretty accurate description to be honest!
Confetti Topcoat
The confetti topcoat has been getting a lot of attention from bloggers recently, and so I decided to spontaneously jump on the band wagon one day in Boots and I have to say that I love it. I was a little put off when the brush seemed to come unglued from the lid the first time that I opened it, but this hasn't happened since and certainly hasn't affected the application of the product. The topcoat consists of small and medium particles of matte glitter in black and white which is what has given my nails the speckled effect in the picture. Although the application isn't too gloopy or uneven, you still want to pay attention as you apply to get an even number of "specks" on each nail. I have used only one coat in the picture above. The other thing that I would comment on is that despite being labelled as a topcoat, the finish is definitely not smooth and feels a little bit rough due to the confetti. If this bothers you then you may need to add a clear coat on top, but I definitely think that the coat fulfills its purpose in prolonging the life expectancy of your manicure. Be warned though - like many glitter polishes this is not easy to get off and so you may want to use some acetone to make your life easier. Overall though it's a huge thumbs up from me. It's so versatile I can't wait to try it over some more colours, or even over a nude nail.
Banana Split
Banana Split by Models Own is another polish which has received a few reviews in the blogging world. I wasn't particularly drawn to it because of the scented aspect (in fact I can't notice much of a scent at all) but what did impress me was the gorgeous colour. I had never worn a yellow polish because I always thought that it wouldn't suit my pale skin tone. This pastel shade, however, is right up my street. Unfortunately it is so light that it can very easily appear patchy, meaning that you will need two to three layers to make it opaque. This can be a problem as I found that even with my instant drying spray (which you can read about
here
) each layer took a good few minutes to completely dry. I also found that without the top coat it wouldn't last even a day on me without chipping a bit, but with the help of the confetti topcoat this issue was fixed. Having never tried any other Models Own nail polishes I'm not sure whether this is a problem that other shades have or whether it only applies to this shade in particular.
Overall I am very pleased with both products and totally in love with these nails. What do you think? Have you tried either polish?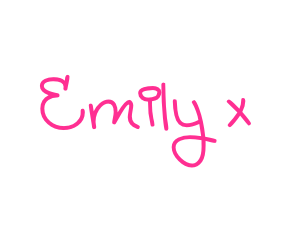 Bloglovin
•
Twitter
•
Facebook
•
YouTube
P.S. If you haven't already I'd love it if you could nominate for me as
Best New Beauty Blog
(scroll to the bottom of the page and click 'Next Page' to bring up the nominations form) or the
Newcomer Blog Award
(sponsored by Next) in the Cosmo Blog Awards - only if you enjoy my blog, of course! Nominations end in just a couple of days.