There are a few things that I've been wanting to chat to you all about in a little catchup post today. I've got a couple of things to mention so I suppose I'll just get on with it!
I spent yesterday going through all of my posts and making a list of every product that I have reviewed. The result is a new
Product Directory
which I hope will be really helpful to you guys if you are looking for any information on a certain product. I've also noticed that on a few of my posts the links have been messing up, so while I try to solve this the directory will provide an alternative if you want to find out where you can buy anything from. The directory is in alphabetical order, and all products have the name of the brand first to make them easier for you to find. I have listed all products that I have written a significant amount information about since I started this blog. They have links to both the post in which they are mentioned and where you can buy them. You can access my Product Directory by clicking on the link across the top bar.
Pretty Please Blog is now on
Facebook
! For those of you who don't already know, I one day hope to work in Public Relations and Social Media and so I really want to be present in all of the social media platforms that I can to gain knowledge and experience, plus I think it'll be quite fun! I'm not expecting hundreds of likes but it's nice to be building a sort of community around my blog where I can quickly share news and info with you guys. It would really mean a lot to me if you went along and liked it!

I've recently been working on a button for my blog and have been thinking about doing some sort of ad swap. I know that a lot of bloggers charge to have other blogs place their ads along their sidebar, but to save people some money I was wondering if anybody would be interested in doing a free ad swap for a month or so? To be honest the idea isn't 100% clear in my mind, but I'd be looking for anybody with a similar number of followers and traffic as me. I think that it would be a great way of potentially gaining some new readers and just chatting to some other bloggers! I'd be looking to place around three ads in my sidebar for blogs with a beauty or fashion theme. Please email me at
prettypleasemail@gmail.com
if you are interested. If you want to grab my blog button anyway, I've popped one just above this paragraph (copy and paste the code into an HTML widget).
I think that's it for today folks. Remember:
Product Directory
,
Facebook
and
ad swap
.
Hope you're all enjoying your week!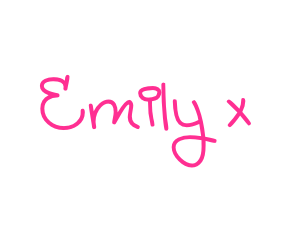 Bloglovin
•
Twitter
•
Facebook