Me at Cabot Circus
I bought a watch! (it's from Next if you're interested)
My yummy yummy lunch - look at that cake!!!
Me and Phil getting ready for drinks
Phil checking out his putt at mini golf
Some of the street art we crossed on our walk through Bristol

I'm back at uni! On Friday my dad kindly drove me back, and later that evening Phil got the train down here to meet me. Phil doesn't actually go to uni, or live here in Bristol with me in case you were wondering. All though we are very lucky in that we get to spend most of our weekends together, so to you guys it may seem like it at times! Once again we managed to have a wonderful weekend together. I was very naughty on Saturday and put my pending uni work to one side (who can work when the sun is shining anyway?!) while we went shopping. Originally we were due to pop to Cabot Circus (a shopping centre in Bristol) for a couple of bits and pieces, but I ended up spending rather more than expected. Apparently Phil finds it fun to encourage me to spend money that is really meant to be for food and living. We had an amazing day though, and we even managed to squeeze in a game of mini golf among our other shenanigans. We spent the evening at a local bar drinking proper Bristolian cider with my flatmates. Phil and I aren't huge cider people, but you know "do as the locals do" and all that jazz.

Sunday was a little more relaxed and after a lazy morning we ended up going out for an aimless walk and sitting in Starbucks for a little while before grabbing some lunch and going back to the flat. As I write this Phil is watching the football on his iPad and I'm laid across him on my laptop. Charming, eh? He'll be headed back on the train soon though and I'll actually have to do some uni work ready for tomorrow :/



How did you enjoy the gorgeous weather this weekend? Did you procrastinate from the things you should have been doing as much as me?!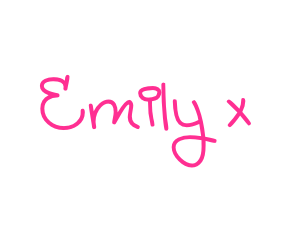 Follow me on Bloglovin
•
Follow me on Twitter