As I have been careful to let you know on numerous occasions on my blog, I am not always the best at looking after my hair. My head is full of makeupy things, and sometimes that means that what's on my head doesn't always get the treatment that it deserves. When my normal hairbrush started acting up recently, however, I knew it was time to set things straight.

I had heard good things about the Tangle Teezer from a number of souces - mainly beauty blogs of course. So I decided that it was time to give in. My hair gets quite knotty quite easily (damn you fine hair!) so I felt like I would really get along well with this product. So along I popped to Boots and the rest, as they say, is history!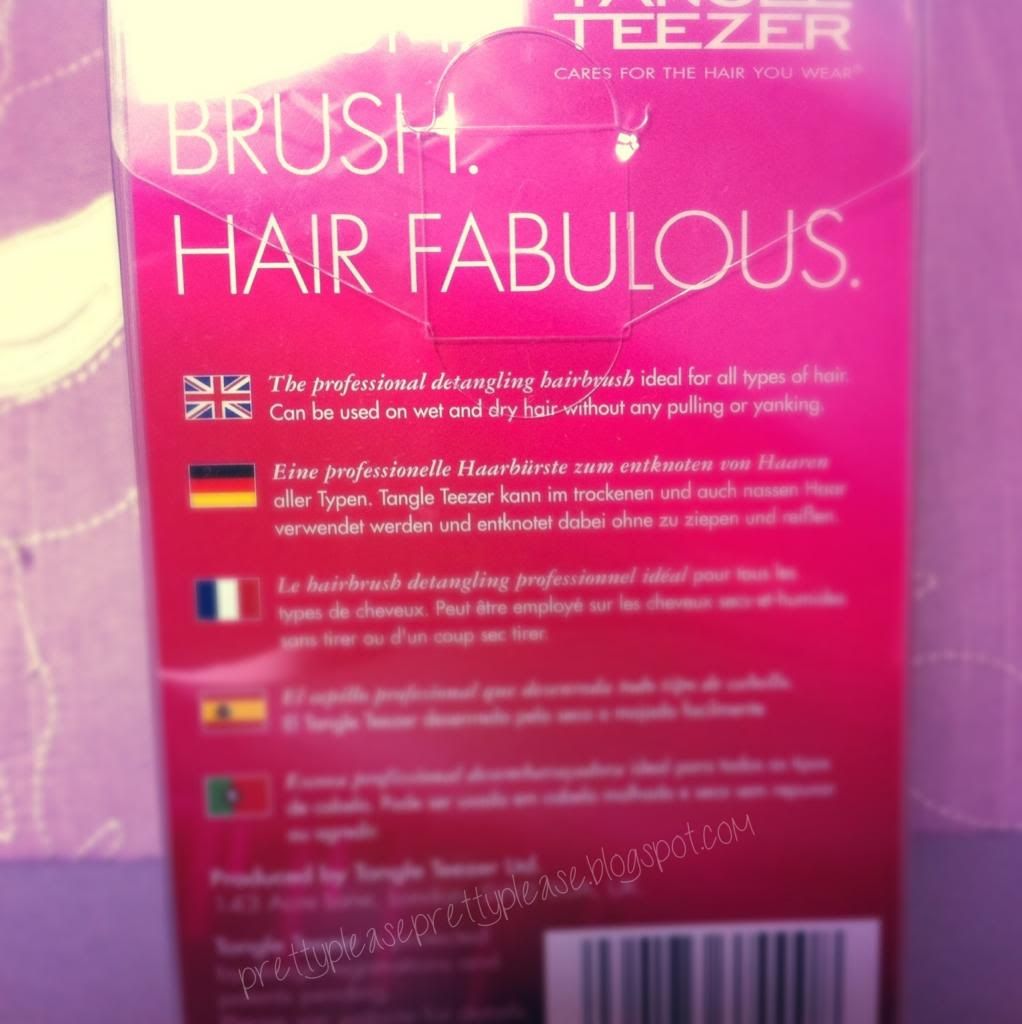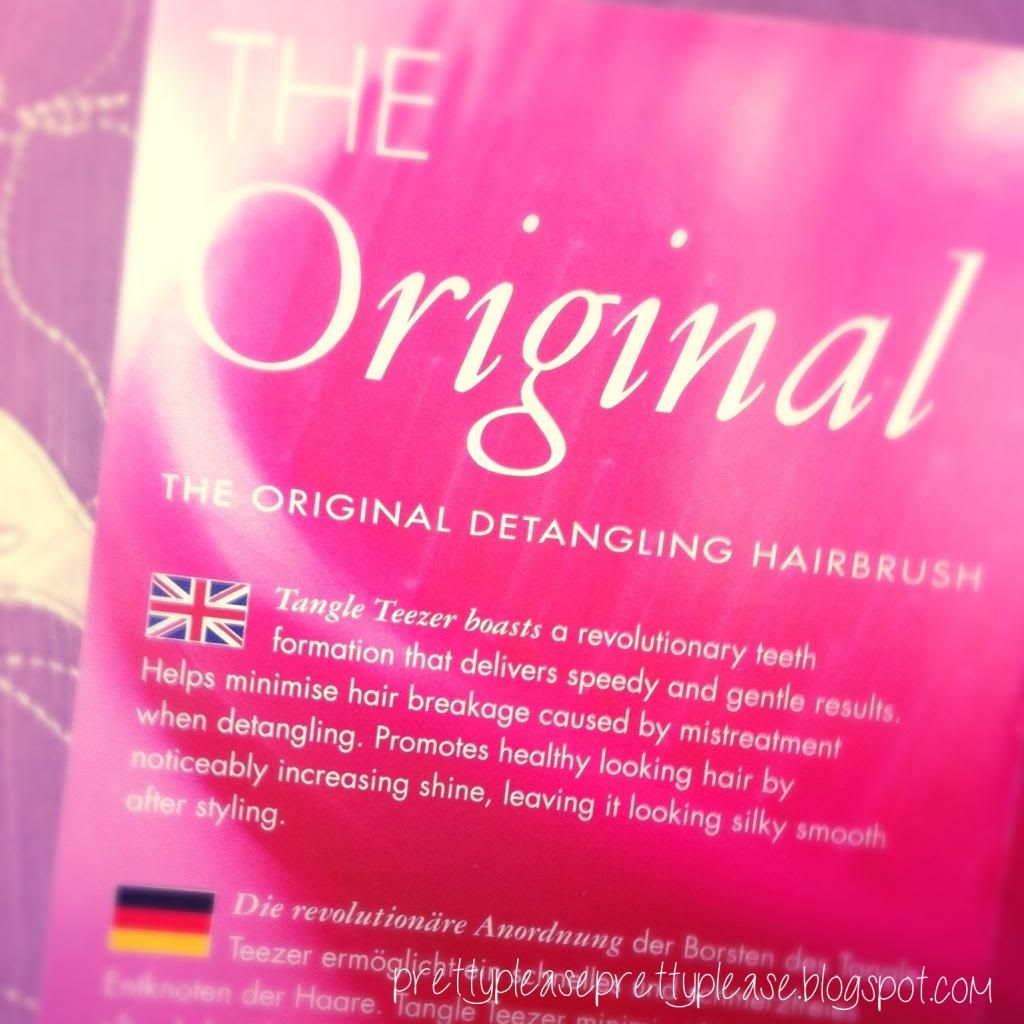 I have been using this daily since I purchased it around three weeks ago and, as promised, I have definitely noticed my hair looking sleeker and a lot more shiny. The reason that I was so attracted to it was because of the fact that it is supposed to glide through knots, as brushing at the end of a day could at times be quite painful for me. The flexible plastic bristles vary in length and flick against any knots you may have, both untangling them and allowing a smooth brushing experience! The best bit has to be that I no longer have to dread the "static hair look" after a few brushes through. I got my Tangle Teezer in original pink (who can resist?!) which cost me £10. The brush is also designed to work with both wet and dry hair, and although I haven't tried it straight out the shower, on damp/towel dried hair I don't feel as though it stretches my hair at all which is always a danger with normal brushes.

I am so pleased with this product. It has to be my favourite hairbrush that I have ever purchased, and not just because of the colour! It fits perfectly it my makeup drawer, and my hand when I'm using it. Another pro is that this brush doesn't collect hair in the bristles like others do. If you're a hair extension wearing kind of girl then this is safe for you to use too. Although the bristles look spiky they're actually gentle enough to use on children. Cons? I can't really think of any to be honest! If you're a fan of the old brush handle then it may take a little getting used to, but I can't see myself going back any time soon. This really is a notch above the rest!


What do you think of Tangle Teezers? Have you tried one?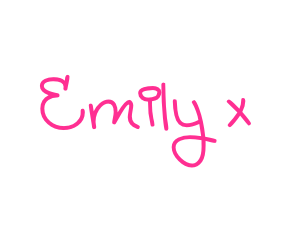 Follow me on Bloglovin
•
Follow me on Twitter