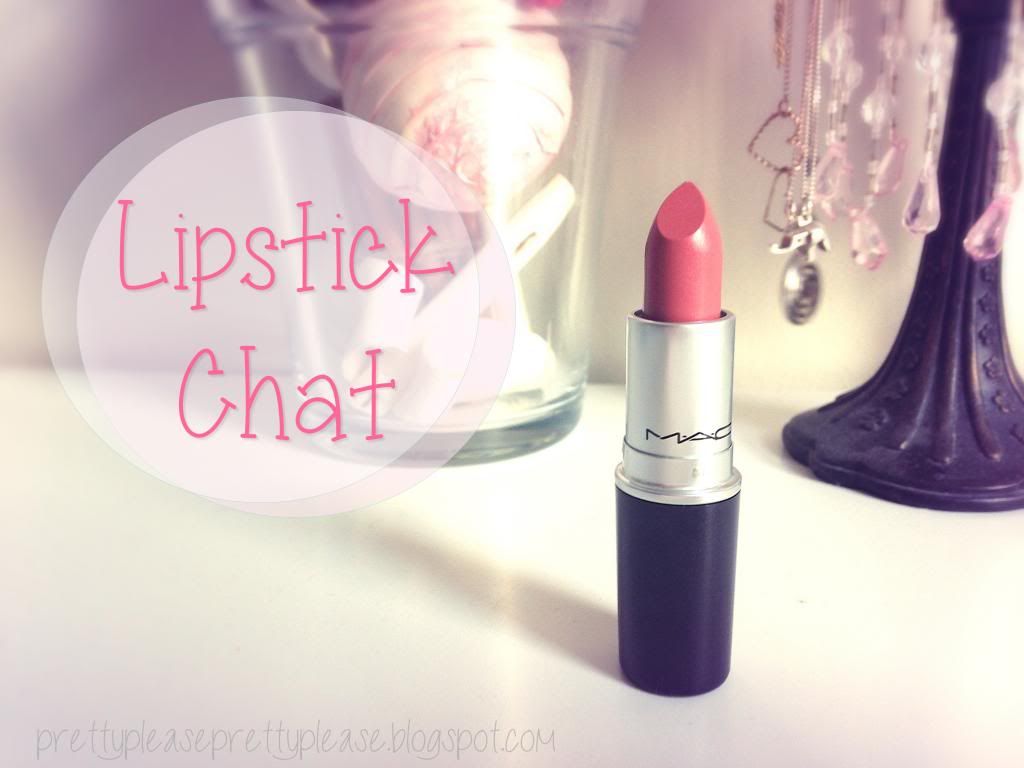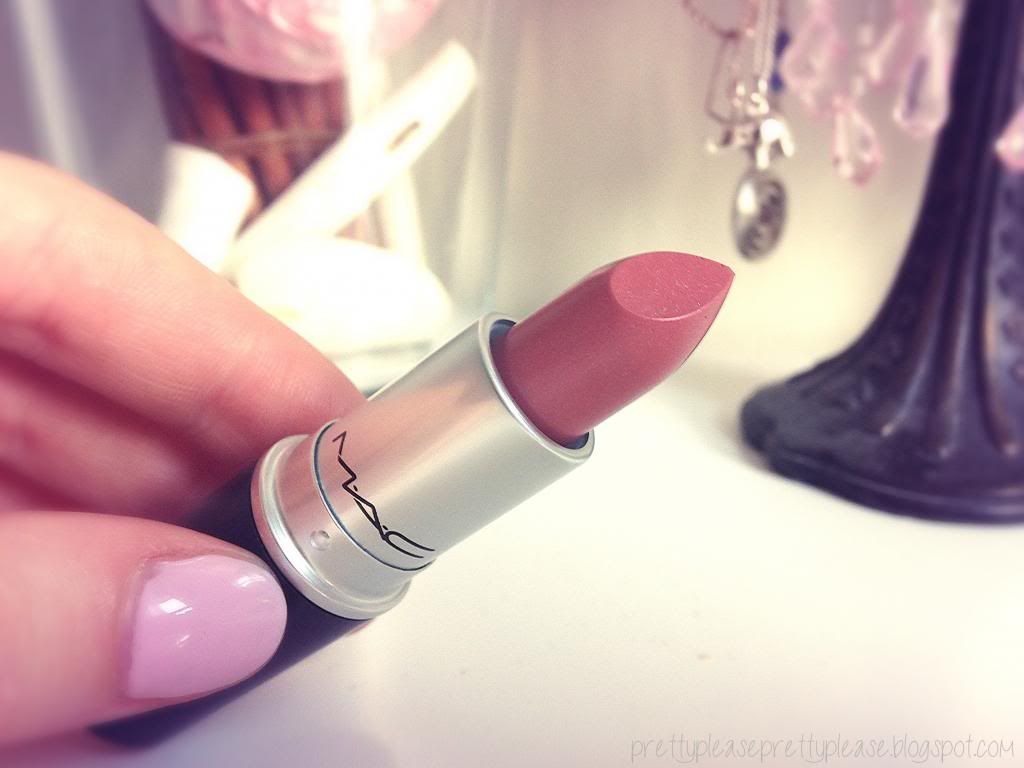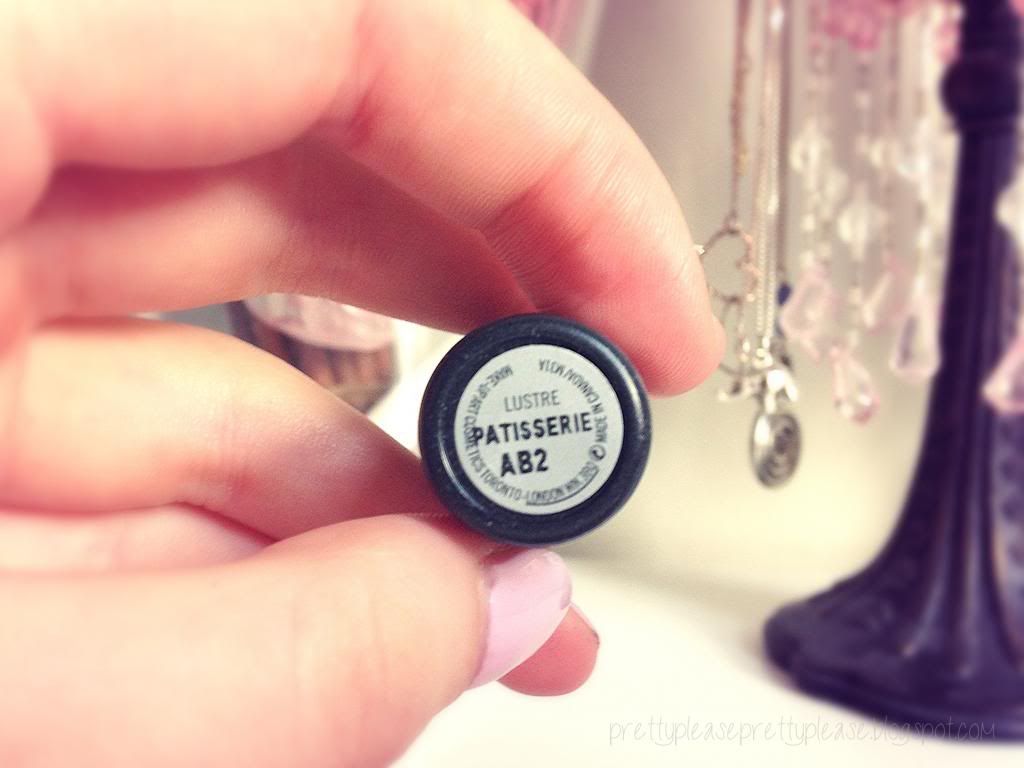 Swatches in natural daylight, left to right: Hue, Patisserie, Shy Girl

Let's talk lipstick. Lucky little old me per chance happened to be going through Debenhams last week when I realised that I had a couple of vouchers left to spend. I'm also lucky enough to have a Mac in my local Debenhams, and there was one thing in particular that I had had my eye on for a little while.

Patisserie by Mac is a Cremesheen finish, which means that it's not too thick and also quite moisturising with a slightly glossy finish, though I'd describe it as more of a sheen, but being a Mac lipstick it's still well pigmented. It also has a little bit of shimmer running through it that is barely noticeable on the lips. Patisserie is one of the shades I've heard a bit about in the blogosphere and I knew I just had to try it. The shade is a mid-toned peachy pink with a tiny hint of brown in it. On my pale skin it's a "my-lips-but-better" shade, and so I'd imagine that it would be a pretty universal nude colour - not too warm or cool toned!

As you can see I put swatches next to Hue by Mac which is my favourite nude colour. It's a little paler and more pinky than Patisserie, and also Shy Girl by Mac which is a much more of an orangey peach. I wouldn't say that compared to the swatches Patisserie definitely is that orangey at all, but that it's the perfect pinky peachy blend for your lips.



I hope that you have enjoyed this quick little review, I think that lipsticks are really fun and have enjoyed sharing :)

What do you think of this shade?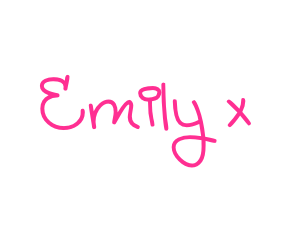 Follow me on Bloglovin
•
Follow me on Twitter
P.S. If you haven't already I'd love it if you could nominate for me as
Best New Beauty Blog
(scroll to the bottom of the page and click 'Next Page' to bring up the nominations form) or the
Newcomer Blog Award
(sponsored by Next) in the Cosmo Blog Awards - only if you enjoy my blog, of course! Nominations end in just a couple of days.