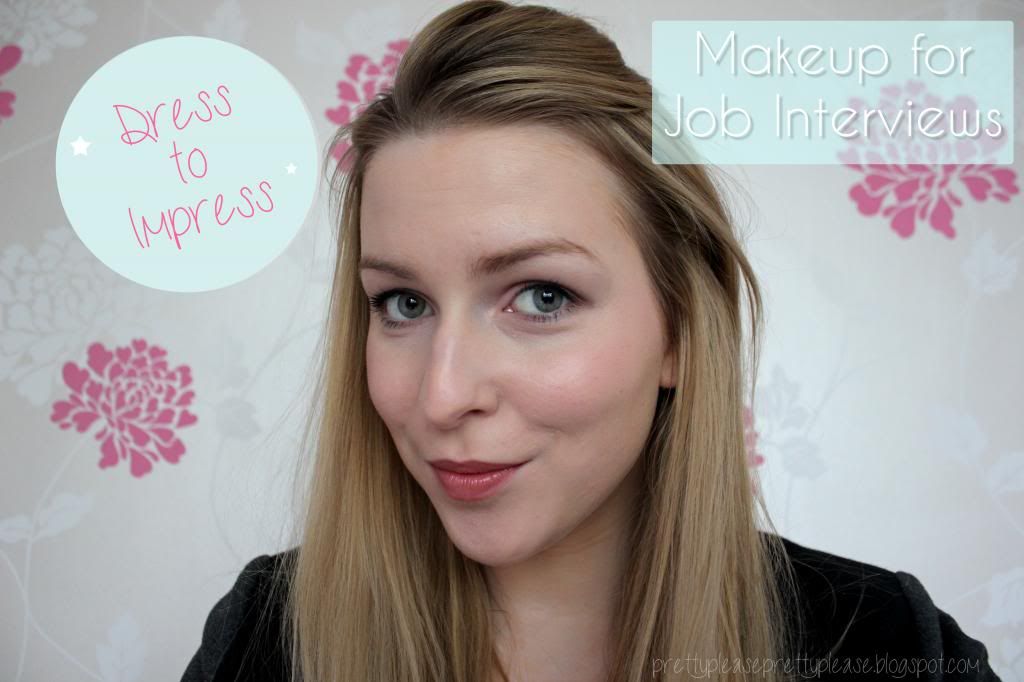 "Dress for the job you want, not the job you've got"
Most of us are well aware of the importance of dressing our best for a job interview, but what about our makeup?
Makeup can be a great way to express yourself, but when it comes to applying for a job it can be used very differently. At a job interview, you want whoever is interviewing you to see you as somebody you will fit in with the image of their company and takes pride in everything they do, including keeping themselves well groomed. Admittedly for certain jobs in more creative sectors slightly more extravagant makeup may be acceptable, but for the majority of us simple is best. We want to stand out to the interviewer, yes, but for other values and ideas, rather than our bright pink lipstick or Jersey Shore-esque bronzer. I'm not trying to surpress anybody's self expression or tell anybody how they should look. I'm just sharing with you tips that have worked for me (I've had three jobs in retail) and have been approved by contacts that I have in office jobs, some of whom are in charge of hiring people. I've used makeup that I already had, but so should you. You don't have to buy expensive makeup to feel and look your best for a job interview.
Eyeshadows used in pictures (all by Mac)
EYES
Your eyes are the first feature on your face that people are drawn to, and we all know how important eye contact is. You want to look wide-eyed and awake so I would recommend using a good under eye concealer.
Bobbi Brown's Corrector
is great for this but the
Collection 2000 Lasting Perfection Concealer
is a great cheap alternative, as it's great for covering blemishes too and easy to blend. A little bit of colour on your lid is OK but be careful not to overdo it: maybe pinks and purples at a push, but I'd say you're best sticking to brown shades that aren't too shimmery (drugstore quads such as
this one
are perfect) . A mid-toned overall lid colour with a deep brown in the crease and outer corner of your eye is perfect. Follow by curling your lashes (if you already have a lash curler) and a couple of coats of mascara. I'd lay off the false lashes on this occasion if I were you. A little bit of liner on your top lash line to define the eye is OK (make sure it's neat), but beware of flicks or anything too thick as this can be distracting and look a little too dramatic for most work environments.
FACE
If you don't normally use foundation then you don't have to go out and buy one especially for your job interview, but if you have redness or are prone to bad skin then I'd recommend using something like a tinted moisturiser with a little concealer over the top - the best tinted moisturiser I've tried is the
Laura Mercier Oil Free Tinted Moisturiser
, and again the
Collection 2000 Lasting Perfection Concealer
will work wonderfully over this. One thing I would point out is that you don't want to be worrying about whether or not your makeup needs a touchup during your interview, especially if you get a little... ahem... "glowy" under pressure. A light dusting of powder over your makeup should sort this right out (I'd recommend the
Mac Mineralise Skinfinish Natural
or
Rimmel Stay Matte Powder
).
LIPS
There are so many lip products out there that you're really spoilt for choice. In terms of looking your best for a job interview I would recommend a lipstick rather than a lipgloss. Using too much lipgloss can look suspiciously like drool from some angles and truth be told, lipgloss can be considered a little immature. A natural, rosy pink lipstick is perfect, but again, be sure it's a shade that suits you. If your lipstick tends to run then you may want to use a lipliner
all over
the lips to prevent this from happening. If lipstick isn't your style then maybe consider using a tinted lip balm such as
these
by Burts Bees.
More than anything it's important to stick with what you know for a job interview. Don't stress yourself out by using a new concealer or eyeshadow for the first time on the day of your interview, as this could easily lead to trouble. If you take anything away from this post it's to stick with a makeup that's simple and makes you feel confident.
Do you guys have any tips for job interview makeup? Good luck to anyone who may have a job interview coming up!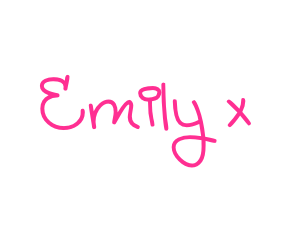 Follow me on Bloglovin
•
Follow me on Twitter
P.S. If you are interested in further tips on seeking employment then I would highly recommend Denise (from
amazingpeople.co.uk
)'s
blog.
She's an award winning career coach with advice on all sorts of career based questions. She is also a career psychologist - this lady really knows what she's talking about!