But enough of that, here I am! And with a blog post that is long overdue.
FINALLY I get to tell you all about my
NYX butt "naked" eyes palette.
Like a lot of the products I seem to be writing about lately, this was a present. And although I've only had this since Christmas, as you can see it is already well loved. The palette includes fifteen eyeshadows, four blushes, a bronzer and two highlighters. Not too shabby for £25, dontcha think?
♥ Eyes
All of the eyeshadows are about the size of a £2 coin (that's quite big if you don't work in sterling!). All of the colours are fairly neutral and come in a variety of finishes from high shimmer to fairly matte. The shades also vary from highlight colours, to colours that look great when worn in the crease to create definition. One of my most used colours is the flesh toned colour which is a great base to cancel out any redness on your lids, as it has a lovely creamy type texture (not literally, but it's very soft and blendable). The other colour in the palette I find myself using a lot is the matte black as it's great for setting eyeliner, or using to create the illusion of thicker lashes when you can't be bothered with liner. This happens quite often with me as I am pretty lazy. As for quality these are pretty darn good, the pigmentation and blendability (it's a technical term... ;) ) is really very good.
♥ Face
Did I mention that this compartment slides out from underneath the eyeshadows? Pretty nifty, eh? My favourite thing to use from this compartment is the light pink blush. Unfortunately nothing in the palette is labelled so I couldn't tell you the name of it :( It adds a really pretty sheen to the skin, so there's no need for a highlighter, and is the perfect blue -toned pink for my pale skin. I also tried the goldish pink to the left which I liked, but I think the other two would be better suited to skin tones darker than mine. To be honest I haven't tried the bronzer, as on my hand it seemed slightly orange and I'm always hesitant to use anything apart from my trusty Hula Bronzer! As for the highlighters, they have a little too much glitter in for my liking, but having said that the pale gold does have a lovely iradescent effect. I'll have to give them a proper try over summer when my skin is a little more tan and more forgiving!
I have to say I didn't expect to love this palette as much as I do now. I bought another NYX palette a couple of years ago and barely touch it as I found the quality of the products inside didn't match up to the rest of my collection. If anybody's interested I'm talking about the
Makeup Artist Kit by NYX
, but since I love my new palette so much maybe I should give it another chance?

If you haven't tried NYX before I would put this palette on your list of 'Beauty To Dos'. Tt's perfect for travel: it's compact and has the basic eyeshadows and blushes you would need for a weekend away. If you're just starting out with makeup and want some good quality eyeshadows in a variety of finishes and pretty colours, then this is PERFECT! You can make such a variety of looks with all the eyeshadows. Although I don't think they quite hit the quality of MAC eyeshadows, for the price of this whole palette you would only be able to buy two MAC eyeshadows. That's pretty good value for money, in my opinion!
Have you guys tried out this palette? What did you think? If you have any questions or would like to see any swatches then just ask!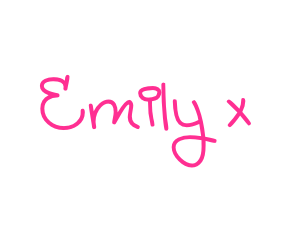 Bloglovin
•
Twitter
•
Facebook